FULLY-MANAGED Dedicated Server Argentina
Dedicated Server Argentina provides highest level of control, security and performance to manage heavy load of traffic. Our high performing managed dedicated servers are fully optimized for speed, security and scalability to give best user experience. Fast Speed Low Latency Dedicated Server in Argentina with 24*7 customer support at Cheap prices.
GET STARTED RIGHT NOW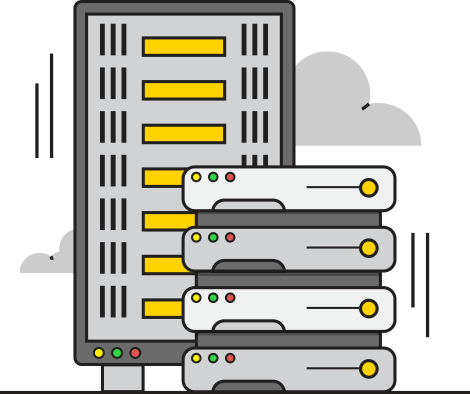 CHOOSE YOUR NEW SERVER
We have arranged different Argentina Based Dedicated Servers with latest hardware upgradation and latest softwares with a affordable price tag. Our most demanding Dedicated Servers in Argentina are given below: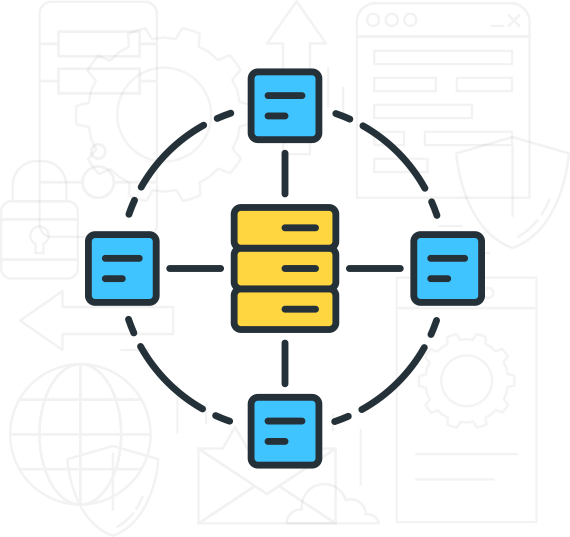 DEDICATED SERVER TECHNICAL SPECIFICATIONS
Virtual Machine Provides:
Host Server:
Managed Dedicated Server
Managed Dedicated Server If you do not know how to manage a dedicated server and looking for an expert who manage it for you. Then you can choose our managed dedicated server service add-on at the time of sign-up, or you can order it later on too after placing your order. We have experienced engineers who are well versed with all geeky stuff related to dedicated servers and can manage your Linux dedicated server efficiently. Our dedicated support team will be available 24/7 to control and manage your Linux Hosting Server and will provide you top notch services at lowest cost in the market.
ADVANCED FEATURES
All Dedicated servers holds the advance features as compare to other available options such has shared web hosting or Virtual private server (VPS) with full root access.
Benefites of Dedicated Servers
Dedicated servers have many benefits such as you have full control and privacy with no tolerence policy of intrupption at any point. We will have no access on your server. You can make as much business as you want. These machines are highly brustable which control heavy instance of traffic as well. There are few basic benefits we have given below:
FACILITIES YOU CAN ORDER WITH DEDICATED SERVERS
With each server you have optional RAM, Hard, IPv4 and Software configurations. You can choose these hardware and software according to web application requirements.
Dedicated Server Management
Serverslot if best company in the market which is providing both managed and unmanaged dedicated server hosting services all around the globe. By default all our Cheap Linux and Windows dedicated server web hosting plans are unmanaged. If you have experience about handling the servers then un-managed dedicated hosting will suit you as it is cheap. But if you do not have any past experience about managing dedicated hosting then we will recommend you to try our managed dedicated server hosting because it is hassle free, time saving and low cost. With un-managed dedicated server plans we provide limited assistance.
Un-managed Dedicated Server Support
Initial setup of dedicated server hosting
Installation of Control Panel if License is purchased from our Compnay
Re-installation of OS (Operating System)
rDNS Setup
Network and Hardware related issues.
| | Self-managed | Managed | Fully managed |
| --- | --- | --- | --- |
| Monitoring | Proactive: Network & host | Proactive: Network & host reactive: container (stats via NodePing) | Proactive: Network, host, container (stats via NodePing) |
| Patching | | | |
| Root access | | 1-click enable | 1-click enable |
| Control panel | | | |
| APP installs & updates | | | |
| Backups (snapshot) | Disaster recovery only | Disaster recovery w/ On-demand (1 snapshot) | Disaster recovery w/ On-demand (1 snapshot) |
| Migrations | | Optional | |
| Support | | Optional | |
| Dedicated IPs | 1 | 3 | 3 |
| SMTP email relays | 5.000 | 5.000 | 5.000 |
<
FREQUENTLY ASKED QUESTIONS
Here are few of the most requested Questions by our customers. If you have any special request of any special question then please let us know via contacting us on support or via calling us.
Dedicated hosting is quite a premium thing as compare to normal hosting or shared web hosting. The dedicated hosting is based on dedicated resources. It helps you make your website more responsive, more active and more traffic controlling body.
VPS is virtual machine we create within a server while a dedicated hosting or dedicated server is the full machine with dedicated resources without having any sharing with any person. Which means dedicated servers have more resources cores, ram, hard etc than of a virtual private server (VPS).