Dedicated Server Hosting Bangladesh
The dedicated servers provided by Serverslot are hosted in local Bangladesh data center. It really does not matter how big the size of your business is, you will get services and support which will help you manage your business with ease and comfort. Our highly qualified and skilled technical team of engineers is here to provide you custom configuration and everyday maintenance with 24x7x365 efficient support. Consult with our experts who have more that 12 years of experience in web hosting field and customize your own hosting architecture which is cheap, fast, with maximum uptime and help in best performance of your business. Our guidelines, informative articles, tutorials and experts are always there to help you regarding all matters of dedicated hosting.
GET STARTED RIGHT NOW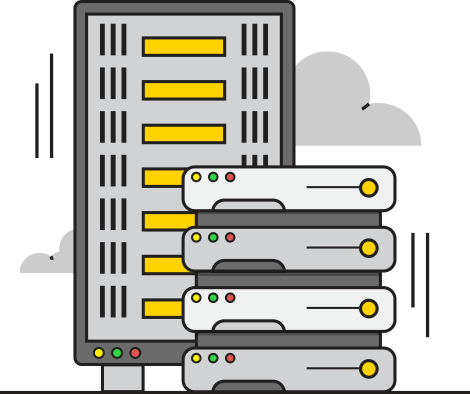 CHOOSE YOUR NEW SERVER Bangladesh
You can get benefit from our years of experience which we have utilized in building advanced infrastructure, state of the art architecture, custom configuration, fast deployment and complete Web server solutions for all kind of companies. Serverslot is providing industry-leading dedicated hosting solutions. You can choose between Linux or Windows OS, Plesk or cPanel control panels, servers are built with SSD storage, 1Gbit connection speed. Being one of the largest web server provider in Bangladesh we make sure fast provision of both managed and unmanaged servers, you can easily configure and completely customize the dedicated machines. Our most demanding Dedicated Servers in Argentina are given below: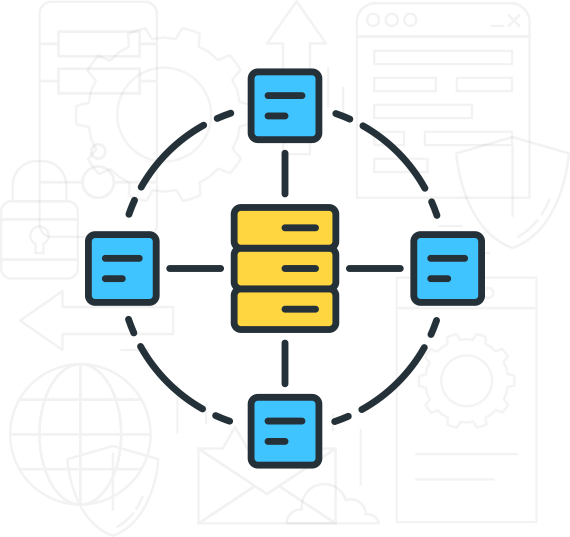 DEDICATED SERVER TECHNICAL SPECIFICATIONS
Dedicated Machine Provides:
Host Server:
Need Custom Server Configuration
You can also provide us information about your minimum server specs requirement such as RAM, CPU, Bandwidth and IPv4. Our sales representative will contact you to discuss further about your required custom configuration and cost of the services.
Secure Datacenter
We have limited the access of the datacenter to only technical staff. The access of the datacenter is controlled through electronic security systems, we have installed motion detecting security cameras to monitor the entire datacenter facility to ensure complete security. External walls of the facility is built with concrete. All the functions, department and sections are well managed to make sure that we provide minimum response time in the industry.
High Performance Low Cost Dedicated Servers BD
Get high performance dedicated servers in Bangladesh for your business, IT projects, company website or to resell web hosting to your clients. Where you can host unlimited websites and domains. Our servers have XEON processors, DDR3 and DDR4 RAM, SSD Raid, 1GBps READ, 500 Mbps write and 100K IOPS. You can install Windows, Linux or any other operating system you want and can resell unlimited web hosting packages.
Dedicated Server for Dedicated Resources
With our provided dedicated machines you can meet extreme demands of your IT projects. We use advanced processors upto 128 GB Ram and 2TB Raid storage. You can use SSD Raid for extreme storage performance. With each server you get complete root or administrative access, with which you can completely control and configure your dedicated machine.
ADVANCED FEATURES
All Dedicated servers holds the advance features as compare to other available options such has shared web hosting or Virtual private server (VPS) with full root access.
Benefites of Dedicated Servers
Dedicated servers have many benefits such as you have full control and privacy with no tolerence policy of intrupption at any point. We will have no access on your server. You can make as much business as you want. These machines are highly brustable which control heavy instance of traffic as well. There are few basic benefits we have given below:
FACILITIES YOU CAN ORDER WITH DEDICATED SERVERS
With each server you have optional RAM, Hard, IPv4 and Software configurations. You can choose these hardware and software according to web application requirements.
Bangladesh Based Dedicated Server Hosting
Our company provides server solutions in the form of server machines physically placed in Bangladesh datacenter with local Bangladeshi IP address and fast internet connectivity. Both our managed and unmanaged services have 100% uptime guarantee. Our prices are cheap in the market because we are among the pioneers of web hosting provider in Bangladesh. With years of experience we have learnt to provide best ROI. Our highly qualified engineers and experienced tech team has crafted such as state of the art infrastructure of datacenter facility that with our past experience we are able to provide low cost dedicated servers in Bangladesh.
We do not compromise on the quality of services and believe in providing complete client satisfaction with top notch services. Our Linux servers are integrated with cPanel, Softaculous license, exploit scanner and mail scanner. You can install any software you want to optimize the performance of your machine. Or take our managed services we will optimize the configuration, for best performance of hardware and will also install the softwares & applications needed for the optimal performance of your IT project. All our dedicated machines have disaster recovery plan and DDos protection.
Un-managed Dedicated Server Support
Initial setup of dedicated server hosting
Installation of Control Panel if License is purchased from our Compnay
Re-installation of OS (Operating System)
rDNS Setup
Network and Hardware related issues.
| | Self-managed | Managed | Fully managed |
| --- | --- | --- | --- |
| Monitoring | Proactive: Network & host | Proactive: Network & host reactive: container (stats via NodePing) | Proactive: Network, host, container (stats via NodePing) |
| Patching | | | |
| Root access | | 1-click enable | 1-click enable |
| Control panel | | | |
| APP installs & updates | | | |
| Backups (snapshot) | Disaster recovery only | Disaster recovery w/ On-demand (1 snapshot) | Disaster recovery w/ On-demand (1 snapshot) |
| Migrations | | Optional | |
| Support | | Optional | |
| Dedicated IPs | 1 | 3 | 3 |
| SMTP email relays | 5.000 | 5.000 | 5.000 |
FREQUENTLY ASKED QUESTIONS
Here are few of the most requested Questions by our customers. If you have any special request of any special question then please let us know via contacting us on support or via calling us.
Dedicated hosting is quite a premium thing as compare to normal hosting or shared web hosting. The dedicated hosting is based on dedicated resources. It helps you make your website more responsive, more active and more traffic controlling body.
VPS is virtual machine we create within a server while a dedicated hosting or dedicated server is the full machine with dedicated resources without having any sharing with any person. Which means dedicated servers have more resources cores, ram, hard etc than of a virtual private server (VPS).