Dedicated Server Hosting Brazil
Upgrade your business today with our brazil dedicated server hosting to experience flawless working of your heavy traffic eCommerce or business website. Serverslot provides you with Intel Xeon Quad Core processors dedicated hosting servers with 1GBps limitless data for file transfer. With root/administration access you have complete control on the hardware and softwares of server and you can manage things by Linux or Windows operating system. You can also request any other OS if you want, we mentioned these two because these are the most popular. Brazil is a growing economy which has huge potential for IT companies, software houses, banking sector, insurance companies, in fact for all the sectors. So the tech experts in this region need a company which can provide best dedicated server hosting at cheap price, without compromising the quality of the services. Our customer support is very efficient and competent and is always there to answer your queries and to guide you regarding all matters of dedicated servers.
GET STARTED RIGHT NOW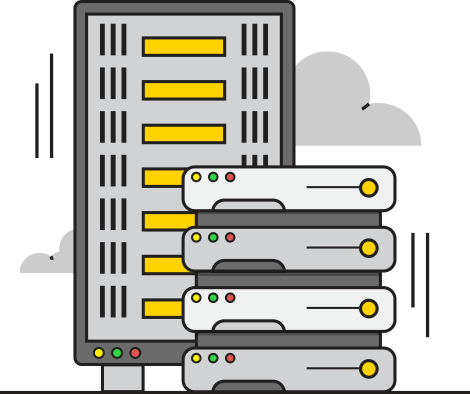 CHOOSE YOUR NEW DEDICATED SERVER in Brazil
Serverslot is well known dedicated server hosting company in Brazil and it provides both managed and unmanaged dedicated servers, colocation Windows and Linux dedicated servers perfect for small to large scale companies. Our network is completely redundant and connected with super high speed internet and the server you rent from our company is located in tier III datacenter. You get local IP address with each server, which will help you to deliver the data hosted instantly to your local audience with low latency rate. With Dedicated Hosting server you get complete control on your server, you can make the changes you want, can install or delete softwares, can get integrated any other hardware you need for proper functioning of your critical mission application. Dedicated server give you complete control on RAM, harddisk space, hardware and other configuration of server which you can change to make the server more compatible with your application to enhance the functionality of your project and to increase the speed of website. Our most demanding Dedicated Servers in Argentina are given below: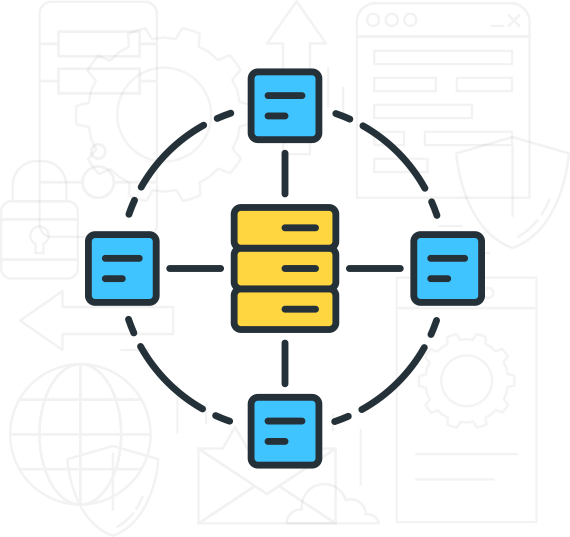 DEDICATED SERVER TECHNICAL SPECIFICATIONS
Dedicated Machine Provides:
Host Server:
Brazil Dedicated Server
Dedicated Server Hosting Brazil is most popular hosting framework in Brazil. In this type of hosting the whole server is utilized by single business or single client. It provides complete control, scalability, security and flexibility which other hosting platforms do not provide. To be more specific, all the software and hardware resources of the server are dedicated to a single client and their is not any other client on the same server. Such an arrangement of resources empowers the client to completely customize the server to fulfill all business needs. Clients can install multiple add-ons and softwares which are compatible with the website or application to enhance the functionality of the server. If you have fast growing business or ecommerce website which has huge traffic then you can configure your dedicated server accordingly to handle large amount of traffic. You can manage and control your data online remotely through our dedicated machines, you do not need to spend large among of cash on buying routers, computers and hassles of managing network administration, security and internet connection. You can rent the physical server located in our data center facility with local Brazil based IP address. We have built datacenter based on modern technology, have equipped the dedicated machines with branded hardware and have crafted state of the art architecture ultra-modern Tier-III architecture compliant data center to facilitate our clients with dedicated resources and 99.99% uptime guarantee. Our dedicated machines are built with the advanced technology to give best performance, security, reliability and scalability.
For Companies Dedicated Server is Need of the Hour
We are providing Cheap Xeon multi Core processor dedicated servers with Linux and Windows operating systems at cheap price with which you can excel at your business. All our servers includes high TB SSD storage, high GHz/high memory cache, high BG Rams, multi-thread cores and high TB web traffic pacifiers. Our company has built great reputation in the market over the time due to our quality services and invaluable relationship with our clients. Our valuable clients are linked with different sectors like eCommerce, IT, insurance, banking, manufacturing, maritime, engineering, logistics, supply chain management, aviation, HRM, financial services and so on.
Available at Best Price in Market
We are among the pioneers of web hosting provider in Brazil. With more than 12 years of experience in this field we have learnt to provide the best services at economical price. That is the reason we are providing cheap dedicated hosting servers, which are affordable for medium to large scale enterprises. You can manage your server through cPanel or Plesk. You can choose the operating system you want to be installed on your machine while processing your order. If you the given plans does not suit with your needs you can contact our support team and talk with the expert and tell them about the requirements of your business. Our experienced tech team will help you configure the best server for better performance of your business.
ADVANCED FEATURES
All Dedicated servers holds the advance features as compare to other available options such has shared web hosting or Virtual private server (VPS) with full root access.
Benefites of Dedicated Servers
Dedicated servers have many benefits such as you have full control and privacy with no tolerence policy of intrupption at any point. We will have no access on your server. You can make as much business as you want. These machines are highly brustable which control heavy instance of traffic as well. There are few basic benefits we have given below:
FACILITIES YOU CAN ORDER WITH DEDICATED SERVERS
With each server you have optional RAM, Hard, IPv4 and Software configurations. You can choose these hardware and software according to web application requirements.
Data Security with Encryption Technology
We are concerned about the data security of our clients. So all the protection measures are taken in the best interest of our clients. To keep your data protected from malware we scan it alternatively over different period of time. To make sure your data is in safe hands we take backups of your data after certain interval of time and keep it away from your data center, so in case of any disaster, our clients will never feel any inconvenience and you will be able to get your data restore without any data loss.
To securely transfer data we store the the backups in encrypted form, so the privacy of the clients data is maintained while taking precautionary measures of data lost. This data will need a decryption key in case if you need it. You can also take backups of your files, websites and applications on your personal computer if you want. It is recommended to have a copy of backup at least once in a month. We do not compromise on the privacy and security of data. The dedicated server which you rent from us is only used by you, there is no any other person on the server. So you can ensure more security by activating firewall and installing the necessary softwares.
Un-managed Dedicated Server Support
Initial setup of dedicated server hosting
Installation of Control Panel if License is purchased from our Compnay
Re-installation of OS (Operating System)
rDNS Setup
Network and Hardware related issues.
| | Self-managed | Managed | Fully managed |
| --- | --- | --- | --- |
| Monitoring | Proactive: Network & host | Proactive: Network & host reactive: container (stats via NodePing) | Proactive: Network, host, container (stats via NodePing) |
| Patching | | | |
| Root access | | 1-click enable | 1-click enable |
| Control panel | | | |
| APP installs & updates | | | |
| Backups (snapshot) | Disaster recovery only | Disaster recovery w/ On-demand (1 snapshot) | Disaster recovery w/ On-demand (1 snapshot) |
| Migrations | | Optional | |
| Support | | Optional | |
| Dedicated IPs | 1 | 3 | 3 |
| SMTP email relays | 5.000 | 5.000 | 5.000 |
FREQUENTLY ASKED QUESTIONS
Here are few of the most requested Questions by our customers. If you have any special request of any special question then please let us know via contacting us on support or via calling us.
Dedicated hosting is quite a premium thing as compare to normal hosting or shared web hosting. The dedicated hosting is based on dedicated resources. It helps you make your website more responsive, more active and more traffic controlling body.
VPS is virtual machine we create within a server while a dedicated hosting or dedicated server is the full machine with dedicated resources without having any sharing with any person. Which means dedicated servers have more resources cores, ram, hard etc than of a virtual private server (VPS).