Dedicated Server Hungary
Hungary Dedicated Server hosting provides you extensive control, great flexibility and complete scalability. So if you want to provide your business maximum resources then you can try our Hungary based Dedicated Servers. It is currently the most popular hosting framework, in it the complete server is committed to serve the single company, client or business. There is no other user on your machine, so all resources are only utilized by single entity and nobody shares it with you. In addition of complete control you also have the benefit to customize the web server as the way you want to fulfill the specific needs of your business. Choose our multiple addons services to enhance the security and to manage the server with great ease. If you have a heavy traffic ecommerce website, and your site gets millions of hits per day, then for the management of this huge traffic, Hungary Dedicated server is the solution you have been looking for. Serverslot's cheap yet powerful servers are easy to use, your company can configure, manage or operate it remotely. You do not necessarily need to buy router, server machine, or to worry about speed of internet connection, security or other networking issues. Save your cost and time by renting dedicated hosting server in Hungary from Serverslot, which is providing fully advanced and upgraded dedicated servers to millions of clients across the world from completely secure, ultra-modern Tier III architecture compliant data centers.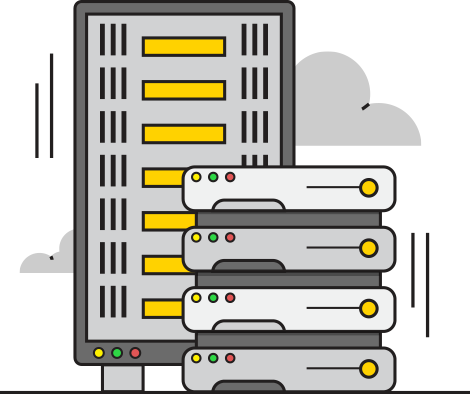 Dedicated IP

Full Root Access

SSD Disk Drives

5/100 MBPs Network
Processor
Memory
Space
Traffic
Cores
Price
INTEL XEON E3-1230 v5
16 GB
512GB SSD
Unlimited

10 MBPs

04

$170/mo

On sale -

Save 25%

ORDER
INTEL XEON E3-1230 v5
16 GB
512GB SSD
Unlimited

10 MBPs

04

$170/mo

On sale -

Save 25%

ORDER
INTEL XEON E3-1230 v5
16 GB
512GB SSD
Unlimited

10 MBPs

04

$170/mo

On sale -

Save 25%

ORDER
INTEL XEON E3-1230 v5
16 GB
512GB SSD
Unlimited

10 MBPs

04

$170/mo

On sale -

Save 25%

ORDER
INTEL XEON E3-1230 v5
16 GB
512GB SSD
Unlimited

10 MBPs

04

$170/mo

On sale -

Save 25%

ORDER
INTEL XEON E3-1230 v5
16 GB
512GB SSD
Unlimited

10 MBPs

04

$170/mo

On sale -

Save 25%

ORDER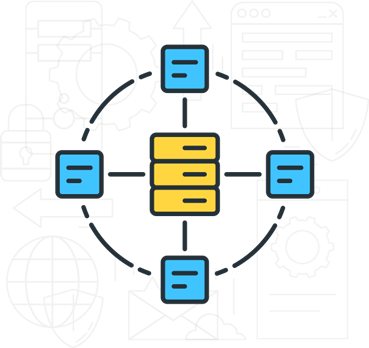 Hungary SERVER AVAILABLE ADD-ONS
Sometime, only ssh or rdp access is not enough, especially when you are to create a shared hosting environment or special interface require for managing your server. You may also need some upgradation in your current server without purchasing or deploying a new one. In such circumstances you may get benefits from available addons comes with each data center.
WHM/cPanel Premier for Initial 100 Account
Plesk Obsidan for your windows based operating system.
Extra Ipv4
Extra port for high Internet speed
ADVANTAGES OF A DEDICATED SERVER
Find below detailed features and elemenst you can amaze with while buying a Hungary based Dedicated Server.
ADVANCED FEATURES
All Dedicated servers holds the advance features as compare to other available options such has shared web hosting or Virtual private server (VPS) with full root access.
Benefites of Dedicated Servers
Dedicated servers have many benefits such as you have full control and privacy with no tolerence policy of intrupption at any point. We will have no access on your server. You can make as much business as you want. These machines are highly brustable which control heavy instance of traffic as well. There are few basic benefits we have given below:
FACILITIES YOU CAN ORDER WITH DEDICATED SERVERS
With each server you have optional RAM, Hard, IPv4 and Software configurations. You can choose these hardware and software according to web application requirements.
Operating System
With this location there are about all flavors of Linux and Windows server are available, if you will find anything missing, do ask us, we will consider including image for that too.
Linux Flavors
CentOS
Ubuntu
Debian
Fedora
Windows Versions
Windows Server 2019
Windows Server 2016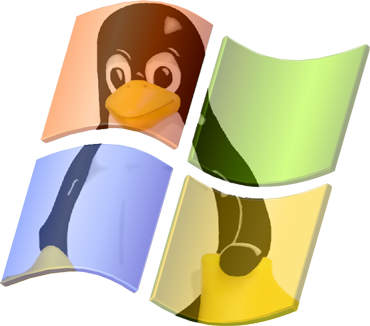 SIMILAR LOCATIONS
We have accross the globe data centers which makes us one of the most effective and demanding data centre, You name the country where you want your server and we will give you the best specs and price accordingly. If your loading latency is still higher, you may browse nearby locations for ordering virtualized servers.
Reliable Dedicated Hosting HG
We offer branded superfast and powerful dedicated servers with both Linux and Windows operating systems. With our cheapest plans you can take your business to next level, by providing good user experience. When the data is driven to end user at super fast speed, it increases the user satisfaction, thus increase client engagement and helps in increasing sales and profits. With our Cheap Hungary Dedicated Server Plans you get high TB SATA storage, high GB RAM, multi-thread cores, high TB web-traffic pacifiers and high GHz/high memory cache. Due to our professional support and quality services our relationalship with our valuable clients have become more strengthened and our company reputation has increased significantly. The dedicated servers which we provide are high in demand and are used by companies in various sectors such as banking, insurance, other financial services, e-commerce, information technology, manufacturing, maritime, aviation, education, supply chain management, engineering, logistics and so on.
Dedicated Servers are best to fulfill Web Hosting Needs
If your company is growing rapidly, or your current hosting solution is not working for you. At some point shared hosting and even VPS is failed to handle all the requests. Or in some cases the capabilities and functions of the physical server does not match the requirements of your organization needs. Because each company has some specific business, and it sometimes need special softwares, addons and even hardwares to properly operate all the functions of company. So if your organization is facing any such issue of resources or compatibility, then may be it is the time that you shall think about transferring your business from traditional shared or VPS hosting to dedicated server.
Cheap Hungary Dedicated Server Hosting
If you are concerned about the speed at which the data is delivered to your end users. Or worry about the security of credentials and important information saved in your server. Or your company has grown to some extent and is expanding rapidly and you are looking forward to implement more functionalities in your business such as CRM solution, then may be VPS will not be a good solution in this case. Lot of companies try Virtual server, that is cheap initially but is not best option for growing businesses. For high intensive resources websites VPS works initially to some extent, later on after some times it becomes less productive and expensive. If you are looking for extensive functionality by implementing Client Relationship Management software or any other addon which has immense processes, then VPS will not work for you. From Serverslot you can get Cheap Dedicated Server Hosting from Hungary based datacenter with local IP address.
Dedicated Server Provider Hungary
We are serving large number of clients in Hungary with our powerful and cost effective dedicated solutions. We have a team of highly qualified engineers and very experienced and skilled in house technical team which is available to handle your server and fix the issues if you face any. You can customize and integrate any functionality in your machine that you need for proper functioning of your website or software. With full root access you have the complete freedom to enhance the functionality and security by installing any softwares or addons you want. So if you need any critical properties specific to your company which are not available currently in your shared or VPS server hosting then it is the right time to move your application from other platforms to Dedicated Server.
Unmanaged Dedicated Server Hosting Hungary
Serverslot if providing Cheap Hungary Dedicated Servers, you can choose while placing order either you need managed or unmanaged services. If you have some prior knowledge and experience about how to manage servers, then you can opt for unmanaged server option. Or you can hire a team of professionals and experts to manage it. The difference in the price of both managed and unmanaged server is not much. We are charging very cheap cost for server management services. In unmanaged solutions our experts will make the system ready with your requested operating system and then you will have to take care of your machine on your own. If you are enough experienced to install, run operate and maintain operating system and other softwares that your organization needs. If you know how to apply patches, manage updates, run security apps and integrate other specific functions that might be required for proper functioning of your website, software or application then you are good to go with umanaged services.
FREQUENTLY ASKED QUESTIONS
Here are few of the most requested Questions by our customers. If you have any special request of any special question then please let us know via contacting us on support or via calling us.

Dedicated hosting is quite a premium thing as compare to normal hosting or shared web hosting. The dedicated hosting is based on dedicated resources. It helps you make your website more responsive, more active and more traffic controlling body.

VPS is virtual machine we create within a server while a dedicated hosting or dedicated server is the full machine with dedicated resources without having any sharing with any person. Which means dedicated servers have more resources cores, ram, hard etc than of a virtual private server (VPS).