FULLY-MANAGED Dedicated Server Egypt
Jordan dedicated server gives you security, privacy and full control over the machine. It is perfect for medium to large size business entities and provides best (ROI) return on investment. ServerSlot is providing cost effective and reliable dedicated hosting solutions since more than 12 years. Thus have developed great trust and build positive reputation in the market. We provide dedicated server hosting to our clients with Jordan based dedicated IP and your server which you rent from our company is physically located in secured data center located in Jordan. With root access you can configure your machine any way you want to get maximum power out of your dedicated machine to uplift your software, applications and manage heavy traffic on your website.
GET STARTED RIGHT NOW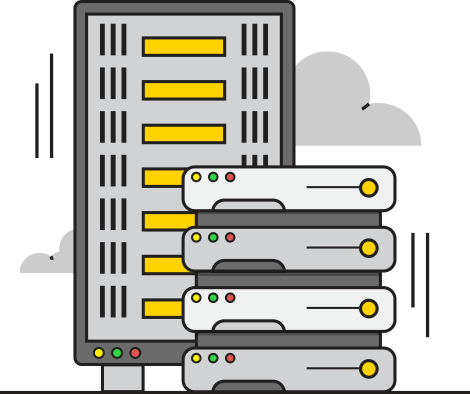 CHOOSE YOUR Dedicated Server Jordan
In this type of web hosting a client has the exclusive use of the entire server. You have the full control over the machine, can control the hardware and use the operating system along with any essential softwares or applications you want to achieve best performance of your application, software or website. Some of the basics advantages of dedicated server hosting includes high uptime percentage, better performance, more reliability, better security, greater flexibility and unlimited access. We provide both unmanaged and managed dedicated server solutions at economical prices. Our experts can cater best dedicated hosting plan for you, keeping in mind your requirements of resources and required configuration at limited budget. Feel free to contact with our customer support team which is very friendly and highly professional. Our support is available 24/7/365. Serverslot is one of the leading company in Jordan which is providing web hosting and IT related services since more than a decade. We believe in customer satisfaction. Our most demanding Dedicated Servers in Argentina are given below: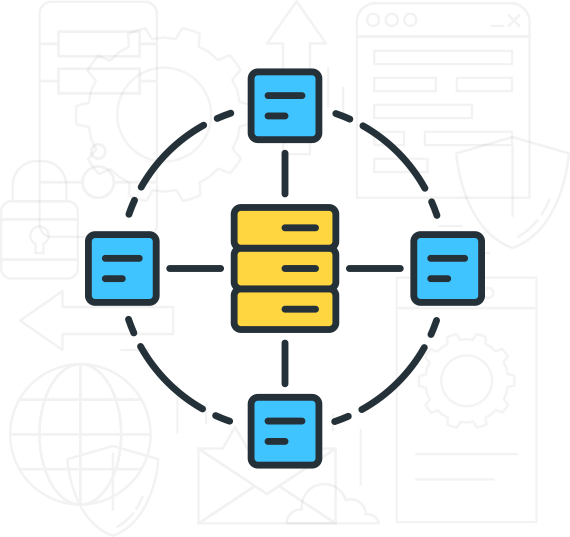 DEDICATED SERVER TECHNICAL SPECIFICATIONS
Virtual Machine Provides:
Host Server:
Dedicated Servers Help you Boost your Business Security
The dedicated server which you get from ServerSlot is completely secured and well protected with advanced firewall. Anti-spam system and malware detection softwares are installed in each server. It ensures that your data is protected and avoids data loss, thus helps in efficient running of business online. If you are more concern about the security of your application, software or data then you can install yourself any security software to enhance the protection or can upgrade security package with our company. We have highly qualified and experienced engineers which can assist you in making your server secure to any level you want. You can get our premium services from experts who will install the required security softwares and will upgrade the security of your system to make it completely protected from any kind of theft or attack. In ServerSlot we use only branded hardwares, updated licensed softwares and your machine is located physically in tier III data center.
Control of Services
Jordan dedicated hosting server gives a platform to it's users to choose between fully managed and self-managed dedicated servers. In managed servers our engineers will install the softwares and applications to make the environment of your server suitable and compatible for your application, software, company, business or website. All aspects of security and maintenance will be under complete monitoring to provide our clients best user experience. Whereas in self-managed servers our engineers will install the basic softwares required to run the server such as operating system with basic security protection by installing the required softwares and enabling the firewalls. Then the credentials of this dedicated machine will be provided to you and in self-managed server you have full control of server with root access and can make any changes you want through remote desktop.
ADVANCED FEATURES
With each package you have the facility to get additional services. Some of which are free such as OS installation, reboot etc and other are premium which includes upgrading of your server. You can upgrade your machine anytime you want by including more memory (RAM), SSD storage and CPU units. By adding more resources and optimizing the configuration you can ultimately improve the performance of your server and project.
Benefites of Dedicated Servers
Dedicated servers have many benefits such as you have full control and privacy with no tolerence policy of intrupption at any point. We will have no access on your server. You can make as much business as you want. These machines are highly brustable which control heavy instance of traffic as well. There are few basic benefits we have given below:
FACILITIES YOU CAN ORDER WITH DEDICATED SERVERS
With each server you have optional RAM, Hard, IPv4 and Software configurations. You can choose these hardware and software according to web application requirements.
Security is a Concern for your Website
We understand it completely that security is the need of every website that is the reason we highly recommend all our clients to host your websites and data on our tier III well protected servers. Security is a great concern for all those websites which handle sensitive information such as confidential emails, customer information or credit card numbers. It is not easy task to protect such information from hacks, viruses and other risks. But when you move your application to dedicated server, there you are complete in charge of your machine, and you can enhance the security by installing necessary softwares and optimizing the security features. You have complete flexibility and control over the machine. You can implement any changes you want to make the system more secure or can hire an expert through fully-managed maintenance plan to configure mission critical functionality in your server.
Un-managed Dedicated Server Support
Initial setup of dedicated server hosting
Installation of Control Panel if License is purchased from our Compnay
Re-installation of OS (Operating System)
rDNS Setup
Network and Hardware related issues.
| | Self-managed | Managed | Fully managed |
| --- | --- | --- | --- |
| Monitoring | Proactive: Network & host | Proactive: Network & host reactive: container (stats via NodePing) | Proactive: Network, host, container (stats via NodePing) |
| Patching | | | |
| Root access | | 1-click enable | 1-click enable |
| Control panel | | | |
| APP installs & updates | | | |
| Backups (snapshot) | Disaster recovery only | Disaster recovery w/ On-demand (1 snapshot) | Disaster recovery w/ On-demand (1 snapshot) |
| Migrations | | Optional | |
| Support | | Optional | |
| Dedicated IPs | 1 | 3 | 3 |
| SMTP email relays | 5.000 | 5.000 | 5.000 |
FREQUENTLY ASKED QUESTIONS
Here are few of the most requested Questions by our customers. If you have any special request of any special question then please let us know via contacting us on support or via calling us.
Dedicated hosting is quite a premium thing as compare to normal hosting or shared web hosting. The dedicated hosting is based on dedicated resources. It helps you make your website more responsive, more active and more traffic controlling body.
VPS is virtual machine we create within a server while a dedicated hosting or dedicated server is the full machine with dedicated resources without having any sharing with any person. Which means dedicated servers have more resources cores, ram, hard etc than of a virtual private server (VPS).