FULLY-MANAGED Dedicated Server Poland
ServerSlot dedicated server in Poland gives you complete control, reliability, scalability and flexibility with best connection speed in Eastern Europe. We have built data center in Poland with state of the art infrastructure and super fast internet connection so our clients can utilize our dedicated server to deliver information to their end users at lightning speed. If you have a website, application or critical mission software or company with target audience in Poland then to provide best user experience it is ideal for your organization to host your data in a local data center. Our servers are physically located in tier III data center in Warsaw and you get local IP address when you rent one of our servers. When you serve the data to your internet audience from nearest possible data center location, it will help you in minimizing the latencies and will help in fast loading of your website. Our offered dedicated machines are built with SSD storage and branded hardware with modern technologies. Dedicated server hosting Poland is best for targeting audience in Eastern Europe or Russia, Ukraine, Latvia, Belarus, Serbia. With internet speed higher than 1 Gbit/s and average ping 80 ms in Eastern Europe, our servers are best for online competitive games.
GET STARTED RIGHT NOW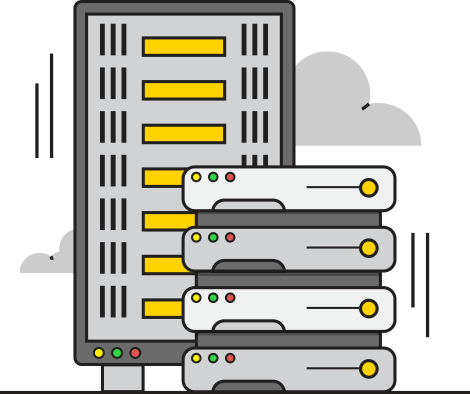 CHOOSE YOUR Dedicated Server Pakistan
Our most demanding Dedicated Servers in Pakistan are given below: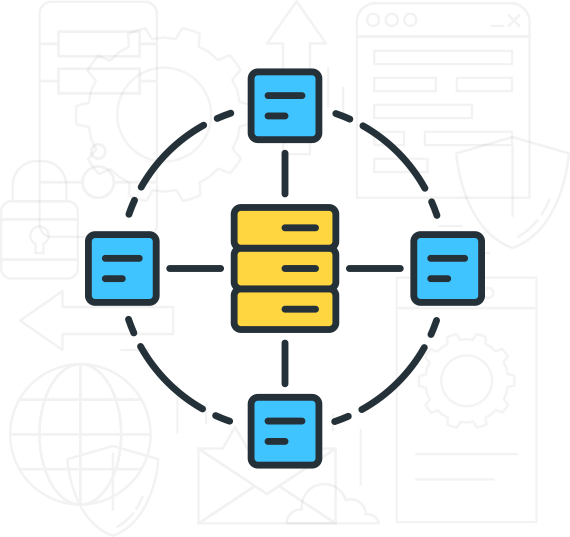 DEDICATED SERVER TECHNICAL SPECIFICATIONS
Virtual Machine Provides:
Host Server:
Dedicated Hosting Servers Company in Poland
Poland Dedicated Servers are perfect for any project. Our experts can configure both budget servers as well as special servers for you to process huge amount of data. We have large number of satisfied clients in Poland who are using dedicated hosting for several purposes. A dedicated server can be used by large enterprises for infrastructure development.
Lot of IT experts and business owners are using them for building online stores at national and international levels. It is perfect solution if your website is growing and you need unlimited resources to entertain large number of traffic. Consultation companies use it for creation of analytical systems. Lot of banks, hospitals, private local and international companies in Poland are using our dedicated servers to store data and to utilize mission critical application or softwares. When you place an order, our experts will install the selected softwares while configuring your required server.
We make sure quick provision of your requested plan. Once the installation and activation is complete and your chosen operating system is installed you will get the credentials of your system on your email. We also provide completely customized configuration, if you have any special requirements, feel free to contact us. Our engineers and tech team will assist you regarding all matters of data center and servers and will cater a perfect solution suitable for your business.
ADVANCED FEATURES
All Dedicated servers holds the advance features as compare to other available options such has shared web hosting or Virtual private server (VPS) with full root access.
Benefites of Dedicated Servers
Dedicated servers have many benefits such as you have full control and privacy with no tolerence policy of intrupption at any point. We will have no access on your server. You can make as much business as you want. These machines are highly brustable which control heavy instance of traffic as well. There are few basic benefits we have given below:
FACILITIES YOU CAN ORDER WITH DEDICATED SERVERS
With each server you have optional RAM, Hard, IPv4 and Software configurations. You can choose these hardware and software according to web application requirements.
Dedicated Servers in Poland
Dedicated Servers provided by ServerSlot are flexible, secure and excellent option for everyone who needs significant capacities, value privacy and appreciates individual solutions. Our services are ideal for all small to large companies whose sites, projects, services and information systems need significant disk space for storing and backing up data and uninterrupted operation. When you rent a dedicated server from our tier III data center in Poland it will give you low latency for your internet audience located in Baltic countries and Eastern Europe.
ServerSlot is an international company with global network to serve complex hosting solutions worldwide. Keeping in mind the basic needs and requirements of our clients we have catered best plans to fulfill all your dedicated hosting needs. Whether you are looking for speed capabilities, highest storage or something more budget friendly we have the right solution for your company. When you host your data on our servers, you can sleep with peace, as our technical staff is available 24/7/365 to make sure that your server is up and running all the time. If you have any questions feel free to contact with our proactive support and know more about our hassle free hosting solutions.
Un-managed Dedicated Server Support
Initial setup of dedicated server hosting
Installation of Control Panel if License is purchased from our Compnay
Re-installation of OS (Operating System)
rDNS Setup
Network and Hardware related issues.
| | Self-managed | Managed | Fully managed |
| --- | --- | --- | --- |
| Monitoring | Proactive: Network & host | Proactive: Network & host reactive: container (stats via NodePing) | Proactive: Network, host, container (stats via NodePing) |
| Patching | | | |
| Root access | | 1-click enable | 1-click enable |
| Control panel | | | |
| APP installs & updates | | | |
| Backups (snapshot) | Disaster recovery only | Disaster recovery w/ On-demand (1 snapshot) | Disaster recovery w/ On-demand (1 snapshot) |
| Migrations | | Optional | |
| Support | | Optional | |
| Dedicated IPs | 1 | 3 | 3 |
| SMTP email relays | 5.000 | 5.000 | 5.000 |
FREQUENTLY ASKED QUESTIONS
Here are few of the most requested Questions by our customers. If you have any special request of any special question then please let us know via contacting us on support or via calling us.
Dedicated hosting is quite a premium thing as compare to normal hosting or shared web hosting. The dedicated hosting is based on dedicated resources. It helps you make your website more responsive, more active and more traffic controlling body.
VPS is virtual machine we create within a server while a dedicated hosting or dedicated server is the full machine with dedicated resources without having any sharing with any person. Which means dedicated servers have more resources cores, ram, hard etc than of a virtual private server (VPS).