FULLY-MANAGED Dedicated Server Moscow, Russia
It is an independent server which is dedicated to a single user. Its cost is littler higher than VPS but it provides larger storage capacities and much better performance. If you are concerned about security, scalability, flexibility and stability of your project, then dedicated hosting server is perfect solution for you. Dedicated server is made up of real hardware, there is no virtualization involved and you get complete control & full accessibility as a user. You can rent a physical server on lease for your project and can use it as your own hardware. Root access enables you to make the environment ideal for your project. Serverslot is a sign of quality. When you lease a server from our company you get physical dedicated machine placed in tier III data center rack, connected with high speed internet, fully configured for industrial use. To ensure uninterrupted connectivity and super fast speed we offer 100Gbit/s high quality internet connection to your server. Our support staff is available there to fix bugs, instant upgrades and to provide you administration services. All our plans are affordable for small to large enterprises and we charge very minimum fee on upgrades & additional services. Although our prices are very economical, but still you can save more by subscribing a package with more than 6 or 12 months billing period.
GET STARTED RIGHT NOW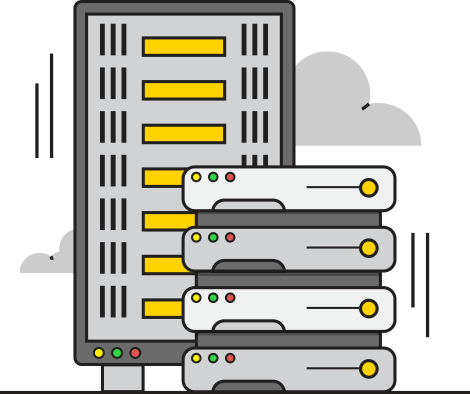 CHOOSE YOUR Dedicated Server Pakistan
Our most demanding Dedicated Servers in Pakistan are given below: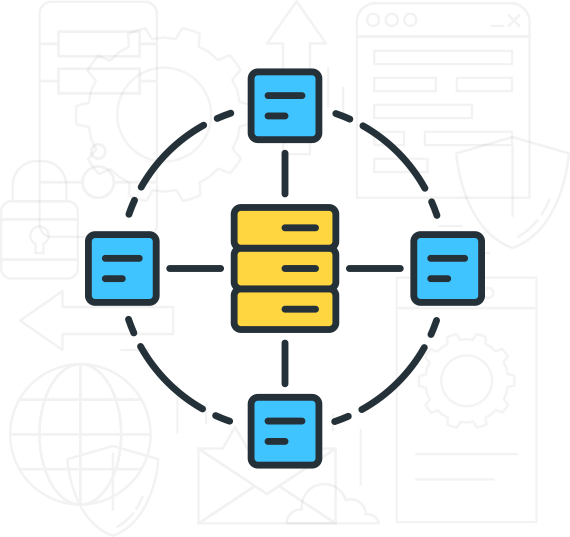 DEDICATED SERVER TECHNICAL SPECIFICATIONS
Virtual Machine Provides:
Host Server:
Dedicated Hosting Servers Company Russia
Russia Dedicated Server Hosting is suitable for any kind of business model. It gives you high performance, maximum stability and full control. Servers are built with branded hardwares and we only use licensed up-to-date softwares, you can use Windows, Linux or any other software you want. ServerSlot has built great reputation in the web hosting industry for providing premium 99.99% uptime and premium 24/7 support. Our servers are ready to use for any kind of intensive applications.
Our computing solutions provide best processor and disk performance for large database softwares and big data analytics companies. We provide ultra fast gaming and eCommerce hosting solutions. Try our services from tier III datacenter with low PUE and advanced infrastructure. Now you can experience low cost DMCA-Friendly dedicated solutions in Moscow with lot of free web hosting features.
Russia Based Dedicated Servers
At ServserSlot we provide local Moscow based dedicated servers, which are physically placed in PCI DSS certified and IBM tier3 certified data center with 100Mbit/s port connection. Our data center is built on up-t-date modern engineering infrastructure and provides highest level of reliability and quality to our clients. We provide local Moscow based computing solutions with local IP address. Dedicated solutions are more flexible and secure than shared platform as there is no any other user and you can use the entire server. You can choose the hardware and operating system of your choice. You maintain your computing device yourself but we provide 24/7 hardware related support. All our networks are completely redundant and you can access your server from any part of the world any time you want.
ADVANCED FEATURES
All Dedicated servers holds the advance features as compare to other available options such has shared web hosting or Virtual private server (VPS) with full root access.
Benefites of Dedicated Servers
Dedicated servers have many benefits such as you have full control and privacy with no tolerence policy of intrupption at any point. We will have no access on your server. You can make as much business as you want. These machines are highly brustable which control heavy instance of traffic as well. There are few basic benefits we have given below:
FACILITIES YOU CAN ORDER WITH DEDICATED SERVERS
With each server you have optional RAM, Hard, IPv4 and Software configurations. You can choose these hardware and software according to web application requirements.
Best Server Performance comes with Best Processor
One of the main things which you shall keep in mind while selection of a plan is the processor of your machine. Because the overall performance and reliability of your server greatly depends on the processor you choose. We only use branded processors which are offered by industry's top companies and which are highly productive plus cost effective. We constantly keep upgrading and improving our datacenter architecture and technology to keep it up-to-date with the modern inventions to provide the high performance computing solutions to our valuable clients.
Un-managed Dedicated Server Support
Initial setup of dedicated server hosting
Installation of Control Panel if License is purchased from our Compnay
Re-installation of OS (Operating System)
rDNS Setup
Network and Hardware related issues.
| | Self-managed | Managed | Fully managed |
| --- | --- | --- | --- |
| Monitoring | Proactive: Network & host | Proactive: Network & host reactive: container (stats via NodePing) | Proactive: Network, host, container (stats via NodePing) |
| Patching | | | |
| Root access | | 1-click enable | 1-click enable |
| Control panel | | | |
| APP installs & updates | | | |
| Backups (snapshot) | Disaster recovery only | Disaster recovery w/ On-demand (1 snapshot) | Disaster recovery w/ On-demand (1 snapshot) |
| Migrations | | Optional | |
| Support | | Optional | |
| Dedicated IPs | 1 | 3 | 3 |
| SMTP email relays | 5.000 | 5.000 | 5.000 |
FREQUENTLY ASKED QUESTIONS
Here are few of the most requested Questions by our customers. If you have any special request of any special question then please let us know via contacting us on support or via calling us.
Dedicated hosting is quite a premium thing as compare to normal hosting or shared web hosting. The dedicated hosting is based on dedicated resources. It helps you make your website more responsive, more active and more traffic controlling body.
VPS is virtual machine we create within a server while a dedicated hosting or dedicated server is the full machine with dedicated resources without having any sharing with any person. Which means dedicated servers have more resources cores, ram, hard etc than of a virtual private server (VPS).