Dedicated Server Sweden
Dedicated Server Sweden is more flexible than shared hosting. In it your organization will have full control over the web server, you can install operating system of your choice and can use the hardware etc. according to your requirements. Our support team is available 24/7 to provide you assistance for hardware related tasks, whereas the administration of the server is handled by yourself. We are providing Sweden based dedicated servers to our valuable clients from data centers located in Stockholm (Nacka, Kista) with fully redundant power sources. Our engineers can assemble any kind of server configuration according to the client requirement within very short period of time. All our servers comes with root access, so clients can remotely manage and reboot their servers independently anytime they want. We only use branded hardware from companies which have great reputation in market. Our servers are very powerful and reliable. You also get free software which you can use to monitor traffic and consumed resources. Our data center is environment friendly, completely redundant and is connected with high speed fiber optic communication lines. As you do not need to purchase equipment to host your website on Sweden dedicated server, we have already created the most powerful machines, with state of the art architecture to provide you cheap dedicated server hosting in Sweden with complete reliability, security, flexibility and scalability. Hosting a project in Sweden Stockholm based data center will make your website, software or application data accessible to European users at super fast speed. With low latency you can enhance the user experience. So with an increase in client's satisfaction, the reputation of your company will increase and it will help you in making your business successful online.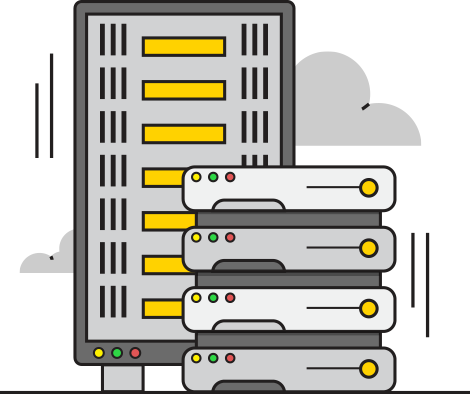 Dedicated IP

Full Root Access

SSD Disk Drives

5/100 MBPs Network
PLANS with PRICING
From our company you can get cheapest Sweden Dedicated Servers. Our all plans have great specs, exceptional features, and are suitable for any kind of business. You can host resource intensive website and applications on these servers with low budget. While making payment you can choose between our four flexible billing cycles which includes monthly, quarterly, semi-annual and annual subscriptions. We even provide special discounts on payments if you choose a billing period other than monthly subscription. If you do not have much experience about how to manage dedicated server, then you can try our managed dedicated server solutions, which is a premium yet affordable service. Or you can start with a basic dedicated server plan and once you get used to of dedicated server functions and management stuff, you can upgrade the plan anytime you want.
Processor
Memory
Space
Traffic
Cores
Price
INTEL XEON E3-1230 v5
16 GB
512GB SSD
Unlimited

10 MBPs

04

$170/mo

On sale -

Save 25%

ORDER
INTEL XEON E3-1230 v5
16 GB
512GB SSD
Unlimited

10 MBPs

04

$170/mo

On sale -

Save 25%

ORDER
INTEL XEON E3-1230 v5
16 GB
512GB SSD
Unlimited

10 MBPs

04

$170/mo

On sale -

Save 25%

ORDER
INTEL XEON E3-1230 v5
16 GB
512GB SSD
Unlimited

10 MBPs

04

$170/mo

On sale -

Save 25%

ORDER
INTEL XEON E3-1230 v5
16 GB
512GB SSD
Unlimited

10 MBPs

04

$170/mo

On sale -

Save 25%

ORDER
INTEL XEON E3-1230 v5
16 GB
512GB SSD
Unlimited

10 MBPs

04

$170/mo

On sale -

Save 25%

ORDER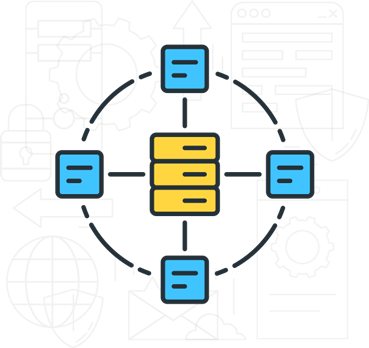 Sweden SERVER AVAILABLE ADD-ONS
Sometime, only ssh or rdp access is not enough, especially when you are to create a shared hosting environment or special interface require for managing your server. You may also need some upgradation in your current server without purchasing or deploying a new one. In such circumstances you may get benefits from available addons comes with each data center.
WHM/cPanel Premier for Initial 100 Account
Plesk Obsidan for your windows based operating system.
Extra Ipv4
Extra port for high Internet speed
ADVANTAGES OF A DEDICATED SERVER
Find below detailed features and elemenst you can amaze with while buying a Sweden based Dedicated Server.
ADVANCED FEATURES
All Dedicated servers holds the advance features as compare to other available options such has shared web hosting or Virtual private server (VPS) with full root access.
Benefites of Dedicated Servers
Dedicated servers have many benefits such as you have full control and privacy with no tolerence policy of intrupption at any point. We will have no access on your server. You can make as much business as you want. These machines are highly brustable which control heavy instance of traffic as well. There are few basic benefits we have given below:
FACILITIES YOU CAN ORDER WITH DEDICATED SERVERS
With each server you have optional RAM, Hard, IPv4 and Software configurations. You can choose these hardware and software according to web application requirements.
Operating System
With this location there are about all flavors of Linux and Windows server are available, if you will find anything missing, do ask us, we will consider including image for that too.
Linux Flavors
CentOS
Ubuntu
Debian
Fedora
Windows Versions
Windows Server 2019
Windows Server 2016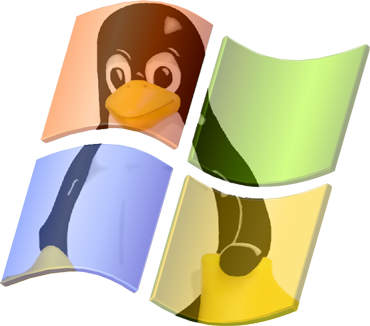 SIMILAR LOCATIONS
We have accross the globe data centers which makes us one of the most effective and demanding data centre, You name the country where you want your server and we will give you the best specs and price accordingly. If your loading latency is still higher, you may browse nearby locations for ordering virtualized servers.
Dedicated Server Hosting Sweden
Serverslot is providing managed and self-managed high performance Dedicated Server Sweden. All our servers have exceptional features with single, dual and quad core processors. To ensure that our clients get cheap dedicated server Sweden we have created several best hosting plans, you can choose one which fits best with your needs. In this type of hosting you have the complete server, there is no any other user available on your dedicated server. You or your company alone has the power to utilize all the software and hardware resources of your machine. We also provide colocation dedicated server, in which clients have the freedom to select hardware, software and operating systems of their own choice. Some of the most common operating systems which are used by our clients are Linux, Ubuntu, CentOS and Fedora. In Windows you have the option to choose either Windows Server 2016 or 2019. In Dedicated server you have the complete control of machine, so you can install any softwares or request us to upgrade the hardware of your machine with the equipment most suitable with your company website, software or application. This type of hosing is perfect for creating a more suitable environment for optimal performance of your your project. Our plans are suitable for small to medium and large scale enterprises.
Dedicated Servers Stockholm
We have our data centers at multiple locations in Stockholm, Sweden. All are equipped with uninterruptible power supply (UPS), diesel generators and fire extinguisher systems. We have ensured quality from each aspect in an effort to provide optimal performance of our servers. From Serverslot you can get lightning fast servers with pure SSD and Sata storage. Which will help your project with faster loading speeds and maximum security. Our all servers are connected to the internet through redundant 1000 Mbit internet connections. With redundant power supply all our servers have 99.9% uptime availability.
Efficient Customer Support
You have multiple means to access the support. We are providing efficient email and ticket support. So whenever you face any issue or need assistance feel free to come to the customer support desk by generating a ticket or sending us an email. Our support is available 24/7 365 days of year. Contact us if you need any customized web server solutions, our engineers and tech team is always ready to serve you with a low budget dedicated server so you can get best value of your money. If you have any questions feel free to contact our customer support via Email or ticket.
Sweden Low Latency Dedicated Servers
If your target audience is located in Sweden or Europe, then our servers are best for you. We are providing super fast, high performance, completey secure dedicated servers from Stockholm based data center with local IP address. It will help you to deliver data, prdocts and services online to your end user at lighning fast speed. Our network is completely redundant and data center is connected with 1Tbit optical fibre internet connection and which ensures that no data packets lost. So place your order today to get benefit from our low latency dedicated server solutions in Sweden. We make sure fast provision of all orders. Our hosting machines are perfect for any kind of high traffic website, resource intensive software, database storage, banking, finance and other applications. Our servers are best for online shopping stores and eCommerce websites which have huge traffic and millions of hits each day.
FREQUENTLY ASKED QUESTIONS
Here are few of the most requested Questions by our customers. If you have any special request of any special question then please let us know via contacting us on support or via calling us.

Dedicated hosting is quite a premium thing as compare to normal hosting or shared web hosting. The dedicated hosting is based on dedicated resources. It helps you make your website more responsive, more active and more traffic controlling body.

VPS is virtual machine we create within a server while a dedicated hosting or dedicated server is the full machine with dedicated resources without having any sharing with any person. Which means dedicated servers have more resources cores, ram, hard etc than of a virtual private server (VPS).