FULLY-MANAGED Dedicated Server Riyadh Saudi Arabia
Best servers for professionals, private company and business. Avail our services and focus on your business, ServerSlot will help you to keep your application and website online. Our company is providing dedicated servers which are physically located in Saudi Arabia, Riyadh in secure data-center facility. We use only modern fully advanced branded hardwares with state of the art infrastructure to give best quality, experience and reliability. We offer wide range of dedicated servers which includes lot of resources so you can choose a server which fit best with your requirements. Dedicated hosting gives you powerful resources available exclusively to you and your clients only. You can upgrade the machine easily at any time, such as additional hard drives and RAM (Memory) can be added anytime on your request. All softwares and hardware are fully manageable as you get the root access of the server. We do not charge you any additional fee for server upgrades and installing patches. We will deliver you your server ready-to-go after initial software installations and will be here for you 24/7/365 to assist you if you need any help. Enjoy security, fast speed, scalability and flexibility of ServerSlot dedicated web servers, choose between Linux or Windows adaptable to your special business needs.
GET STARTED RIGHT NOW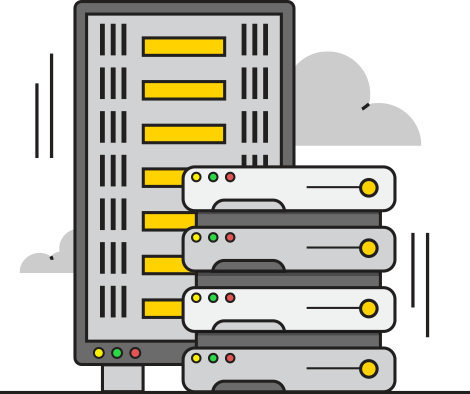 CHOOSE YOUR Dedicated Server Saudi Arabia
We believe in customer satisfaction. Our most demanding Dedicated Servers in Argentina are given below: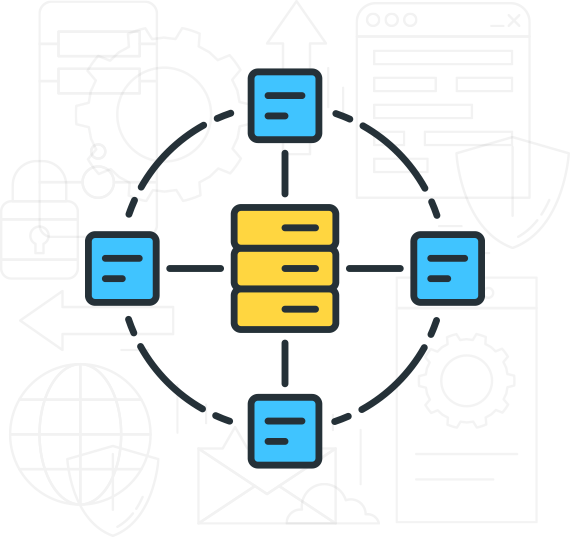 DEDICATED SERVER TECHNICAL SPECIFICATIONS
Virtual Machine Provides:
Host Server:
Saudi Dedicated Hosting Servers
We provide both kind of solutions, either you can go with self-management or let us fully manage your server for you. We charge minimal price with premium management services, which means you will have to pay additional cost. Each server comes with lot of free features such as you can host unlimited domains, can create any number of subdomains, MySQL databases, email and FTP accounts. If you ever feel that your project need more resources you can upgrade the SSD storage disk space, (RAM) memory and number of CPUs. Advanced firewall, anti-spam system and malware detection is included in each plan. With root access you can install any software you want to enhance the functionality of your machine. In premium migration services we make sure that there is zero-downtime. We regularly install the security updates and recommend the same to our clients. With our advanced management system you can easily monitor and block ports or IPs. To make sure your data is secured we take weekly automated off site backups. In addition of all these features 24/7/365 support is available via Email and Ticket System.
Complete Customizable Servers
In dedicated servers mostly clients prefer to use Linux or Windows operating system. But if your company have any special requirements then we can also install any other software to enhance the compatibility of your application. All our computing solutions come with complete customizable options to remove technical burden from your company's IT department. We have highly qualified team of engineers which has years of experience in the field of hosting. By handling your server to our experienced system administrators you can have peace of mind and be rest assured that your website is up and running all the time. You can choose a package from our given server plans or quote us your special requirements to get customized solution. Our sales representative will contact you and will discuss in detail about what configuration you need and will give you any advice if you need regarding selection of dedicated hosting plan.
ADVANCED FEATURES
ServerSlot is among the pioneers of web hosting provider in Saudi Arabia and provide promising uptime of 99.98%. We are leading server provider in KSA and we do not compromise on the quality of services. Some of the features that you get with managed dedicated server are discussed below.
Benefites of Dedicated Servers
ServerSlot being a leading hosting company in the industry provides best server management services. Our tech team which is comprises of highly qualified engineers and IT professionals is available 24/7 to assist you and can provide you with advanced and competent computing solutions at comparatively fast pace than other companies. There are few basic benefits we have given below:
FACILITIES YOU CAN ORDER WITH DEDICATED SERVERS
With each server you have optional RAM, Hard, IPv4 and Software configurations. You can choose these hardware and software according to web application requirements.
Benefits of Dedicated Server in KSA
In Dedicated server you or your company is the only user who use the entire resources. It is the most powerful type of hosting which ensures maximum security, high performance, email stability and gives you complete control over the computing device. This type of hosting is little expensive but have its own unique pearls. It is used by small to large scale companies who have heavy load of traffic, or to build web hosting company, to resell resources to other webmasters and for lot of other purposes. It is the basic need of mission critical softwares, which require any specific environment for proper functioning of application. Ecommerce, Finance and big data analytics companies who want to protect their users data use dedicated server hosting in Saudi Arabia.
Un-managed Dedicated Server Support
Initial setup of dedicated server hosting
Installation of Control Panel if License is purchased from our Compnay
Re-installation of OS (Operating System)
rDNS Setup
Network and Hardware related issues.
| | Self-managed | Managed | Fully managed |
| --- | --- | --- | --- |
| Monitoring | Proactive: Network & host | Proactive: Network & host reactive: container (stats via NodePing) | Proactive: Network, host, container (stats via NodePing) |
| Patching | | | |
| Root access | | 1-click enable | 1-click enable |
| Control panel | | | |
| APP installs & updates | | | |
| Backups (snapshot) | Disaster recovery only | Disaster recovery w/ On-demand (1 snapshot) | Disaster recovery w/ On-demand (1 snapshot) |
| Migrations | | Optional | |
| Support | | Optional | |
| Dedicated IPs | 1 | 3 | 3 |
| SMTP email relays | 5.000 | 5.000 | 5.000 |
FREQUENTLY ASKED QUESTIONS
Here are few of the most requested Questions by our customers. If you have any special request of any special question then please let us know via contacting us on support or via calling us.
Dedicated hosting is quite a premium thing as compare to normal hosting or shared web hosting. The dedicated hosting is based on dedicated resources. It helps you make your website more responsive, more active and more traffic controlling body.
VPS is virtual machine we create within a server while a dedicated hosting or dedicated server is the full machine with dedicated resources without having any sharing with any person. Which means dedicated servers have more resources cores, ram, hard etc than of a virtual private server (VPS).