FULLY-MANAGED Dedicated Server Dubai, UAE
A dedicated server refers to ordinary desktop computer, but it usually has very powerful hardware with software related to web server and connection to the internet to get connected and be accessible to rest of the world and is located in the premises of web hosting company which is known as data center. Dedicated server is used by websites which has considerable amount of traffic. This server can be configured and operated remotely from the client company. When you host your dedicated server with us in our premises you save router, internet connection, network administration and security system cost. When you rent a dedicated server you may tell us about your specified requirements of the computer system or may make a choice from our several offered systems. A dedicated server can be kept private from rest of the world and only you can access it, which is called private dedicated server or you can make it public with a live dedicated IP so the data which you will host on it will be accessible from any part of the world. Serverslot can fulfill your special requirements regarding hardware, latency, location and ISP etc to build a super fast highly secured custom dedicated server in United Arab Emirates location.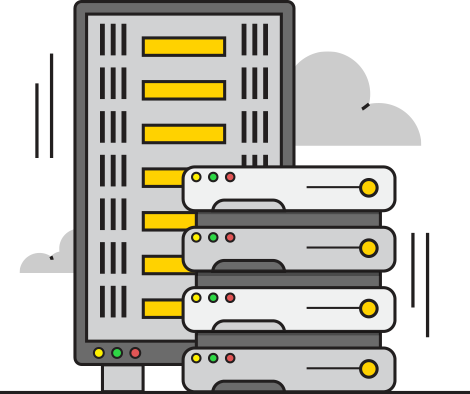 PLANS with PRICING
Serverslot only installs best components in your dedicated machines to provide you devoted corporate level hosting resources without any interruption in the form of machine physically hosted in rack located in most secured data center in Dubai. We have catered several packages with a variety of various resources such as Processors, Cores, RAM, Bandwidth and threads etc to meet all your dedicated hosting needs. Contact us to get a fully customized dedicated machine. With each package you have freedom to make any customization and configuration. Choose from several Operating systems. We are providing most secured and reliable dedicated machines which can be used for creating social networking sites, ecommerce stores, resource intensive or custom configured apps and websites, gaming platforms etc. Grab your web server today to run your apps and websites smoothly at fast speed with dedicated resources.
Processor
Memory
Space
Traffic
Cores
Price
INTEL XEON E3-1230 v5
16 GB
512GB SSD
Unlimited

10 MBPs

04

$170/mo

On sale -

Save 25%

ORDER
INTEL XEON E3-1230 v5
16 GB
512GB SSD
Unlimited

10 MBPs

04

$170/mo

On sale -

Save 25%

ORDER
INTEL XEON E3-1230 v5
16 GB
512GB SSD
Unlimited

10 MBPs

04

$170/mo

On sale -

Save 25%

ORDER
INTEL XEON E3-1230 v5
16 GB
512GB SSD
Unlimited

10 MBPs

04

$170/mo

On sale -

Save 25%

ORDER
INTEL XEON E3-1230 v5
16 GB
512GB SSD
Unlimited

10 MBPs

04

$170/mo

On sale -

Save 25%

ORDER
INTEL XEON E3-1230 v5
16 GB
512GB SSD
Unlimited

10 MBPs

04

$170/mo

On sale -

Save 25%

ORDER
UAE SERVER AVAILABLE ADD-ONS
Sometime, only ssh or rdp access is not enough, especially when you are to create a shared hosting environment or special interface require for managing your server. You may also need some upgradation in your current server without purchasing or deploying a new one. In such circumstances you may get benefits from available addons comes with each data center.
WHM/cPanel Premier for Initial 100 Account
Plesk Obsidan for your windows based operating system.
Extra Ipv4
Extra port for high Internet speed
ADVANTAGES OF A DEDICATED SERVER
Find below detailed features and elemenst you can amaze with while buying a United Arab Emirates based Dedicated Server.
ADVANCED FEATURES
All Dedicated servers holds the advance features as compare to other available options such has shared web hosting or Virtual private server (VPS) with full root access.
Benefites of Dedicated Servers
Dedicated servers have many benefits such as you have full control and privacy with no tolerence policy of intrupption at any point. We will have no access on your server. You can make as much business as you want. These machines are highly brustable which control heavy instance of traffic as well. There are few basic benefits we have given below:
FACILITIES YOU CAN ORDER WITH DEDICATED SERVERS
With each server you have optional RAM, Hard, IPv4 and Software configurations. You can choose these hardware and software according to web application requirements.
Operating System
With this location there are about all flavors of Linux and Windows server are available, if you will find anything missing, do ask us, we will consider including image for that too.
Linux Flavors
CentOS
Ubuntu
Debian
Fedora
Windows Versions
Windows Server 2019
Windows Server 2016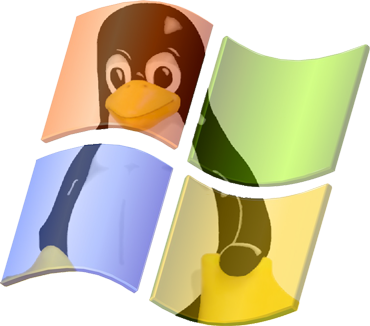 SIMILAR LOCATIONS
We have accross the globe data centers which makes us one of the most effective and demanding data centre, You name the country where you want your server and we will give you the best specs and price accordingly. If your loading latency is still higher, you may browse nearby locations for ordering virtualized servers.
Dedicated Server Dubai UAE
If you are looking forward to manage or run a corporate business online in UAE or it's vicinity. Or want to target the internet audience geographically related to United Arab Emirates, Dubai. Then Dedicated server is the best solution to target the internet users of any selected region, to generate business leads, and sell product and services. We are leader in the industry of Dedicated Server hosting provider in Emirates. With dedicated resources, genuine software, optimized configuration and branded hardware our clients have strong belief and trust in our company. With super fast speed and constant connectivity with the servers accessible throughout any part of the world and low latency in Emirates our services have helped many companies to boost their sales online. Our well qualified and highly experienced engineers have vast knowledge about servers, coding, configurations and technicalities and can provide you completely customized to complex server solutions to manage and handle any number of traffic. Our technicians keeps severe checks and balances towards network possible attacks and make sure online reliable hardware are used. Network availability and power backups are also made sure. Our experts never leave you alone if you have a problem, they are always ready to assist you regarding matters related to servers and web hosting. Due to very friendly and professional support and technical assistance our company have good relations with our clients. Our team fully understand each clients requirements and provide the best possible solution which fit best with their needs at best price in the market. With increasing competition dedicated server is the need of the hour so bring your corporate businesses, company websites, ecommerce stores, gaming platforms and social networks etc online with no down times. Serve data to your clients at lightning speed from our top notch dedicated server hosted in UAE data centers. All orders are provisioned in approximated 24 hours, if you have any question feel free to contact our support team. Our diligent support members are always ready to provide you answers of your queries. You can also get free advice regarding our products and services that which package will suit best with your needs.
Dedicated Server Hosting in UAE
Serverslot is your reliable web hosting partner with dedicated resources and super fast speed that enables you to expand your business online. Our company has modern and totally advanced infrastructure. We have partnered with lot of other companies which offer you essential softwares to manage your business easily and you can enhance your business by utilizing these tools right from the very beginning. With each order you get complete control on customization of features and components with total flexibility in configurations. We have designed each machine keeping in mind the requirements and needs of our clients to boost your business and serve the resources at optimal level to fulfill all your application needs. Serverslot is top and most reliable dedicated server provider in UAE (United Arab Emirates) across Middle East. Our company is driven by well qualified engineers and highly trained professionals with competent 24/7 customer support to deal with all your hosting queries, issues, problems at faster pace. With full root access you can ensure that there is no down time and can experience smooth, fast, reliable, secure and stable web hosting experience with full power of all branded hardware and dedicated resources.
Low Lataency in Middle East
With more that a decade of experience we have built good reputation and credibility in the industry of web hosting. Our well experienced, qualified and technically skilled support team gives us privilege on other companies to give client satisfaction to both local as well as international clients. Serverslot is best for those companies and individuals who are looking for professional dedicated services. Our company is loved by thousands of happy clients who are taking our quality services. We completely understand our clients simple to complex system requirements and serve both Middle East based and international customers to their maximum satisfaction. So try out our UAE based dedicated server hosting services and give Serverslot a chance to serve you with one of the best web server solutions. We do not compromise on quality of the services it's our expertise to provide dedicated server in UAE and our engineers are very productive in providing best ROI. We understand completely that our clients are looking for best dedicated machines, which can give optimal performance with complete control and security. That is the reason we offer least latency throughout the UAE (Arab Emirates) when you serve your clients with data hosted on our provided super fast servers. We only use super fast internet with reliable port to make sure that your machines are always accessible through any part of the world. We only use branded hardware and registered softwares on our dedicated machines. It is more than 12 years since we are serving the local as well as international clients with our Dubai based Cheap Web Hosting and Dedicated Server Solutions. We believe in serving the clients and clients satisfaction is important factor for the success of our business online. If you have any questions feel free to contact us, it is a pleasure to discuss with you regarding products and services you need. Avail our cheap but quality multipurpose dedicated server hosting from one of the most renowned and oldest data-centers in Dubai.
Dedicated Server UAE
ServerSlot
Model:

Dedicated Server
Product ID:

DDU-1
4.9

based on

197

reviews
$170

New
FREQUENTLY ASKED QUESTIONS
Here are few of the most requested Questions by our customers. If you have any special request of any special question then please let us know via contacting us on support or via calling us.

Dedicated hosting is quite a premium thing as compare to normal hosting or shared web hosting. The dedicated hosting is based on dedicated resources. It helps you make your website more responsive, more active and more traffic controlling body.

VPS is virtual machine we create within a server while a dedicated hosting or dedicated server is the full machine with dedicated resources without having any sharing with any person. Which means dedicated servers have more resources cores, ram, hard etc than of a virtual private server (VPS).