FULLY-MANAGED Dedicated Server Ukraine
Located in the best and most secured datacenter of Ukraine our dedicated servers are on fully backed up network to offer superior performance and high accessibility. You can always be sure that we will meet all your datacenter needs with advanced security system and high connection capacity. You can customize each server in accordance with your requirements related to operating system, software, CPU usage, custom applications, RAM, diskspace, virtualization and much more. Move your IT project to our high quality seamless server for better performance of your website and applications or to provide best user experience to your clients. Contact our professional team today to get detailed information about our rental services, we provide complete customized solutions for all kinds of business needs. We provide fully flexible dedicated hosting, you can configure the resources and hardware and can choose the operating system, when you are ordering.
GET STARTED RIGHT NOW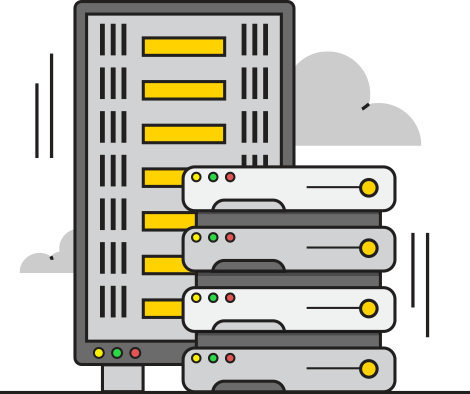 What is a Dedicated Server?
In this type of hosting you lease the entire server which is not shared with any other user. You have complete control over the server including the choice of hardware and selection of operating system. With root access the server administration is controlled by yourself in the form of software, whereas we provide 24/7/365 customer support related to hardware tasks. With our easy to use advanced management system you can view and manage your server bandwidth, usage reports, reboot your system and much more at any time of the day. Managing your dedicated machine was never so easy. Our most demanding Dedicated Servers in Pakistan are given below:
Processor
Memory
Space
Traffic
Cores
Price
Intel Xeon E3-1265L v3
24GB DDR3
480GB SSD
Unlimited

1 Gbps

04

$79/mo

On sale -

Save 20%

ORDER
Intel Xeon E3-1281 v3
32 GB DDR3
480GB SSD
Unlimited

1 Gbps

04

$94/mo

On sale -

Save 25%

ORDER
Intel Xeon E3-1270 v5
32 GB DDR4
480GB SSD
Unlimited

1 Gbps

04

$109/mo

ORDER
2 x Intel Xeon E5-2630L v2
32GB DDR3
480GB SSD
Unlimited

1 Gbps

12

$134/mo

ORDER
2 x Intel Xeon E5-2650L v2
32GB DDR3
480GB SSD
Unlimited

1 Gbps

On sale -

Save 15%

20

$146/mo

ORDER
2 x Intel Xeon E5-2650 v2
64GB DDR3
480GB SSD
Unlimited

1 Gbps

16

$193/mo

ORDER
2 x Intel Xeon E5-2650L v3
64GB DDR4
480GB SSD
Unlimited

1 Gbps

24

$219/mo

ORDER
2 x Intel Xeon E5-2680 v2
64GB DDR3
480GB SSD
Unlimited

1 Gbps

20

$289/mo

ORDER
2 x Intel Xeon E5-2680 v3
64GB DDR4
480GB SSD
Unlimited

1 Gbps

24

$329/mo

ORDER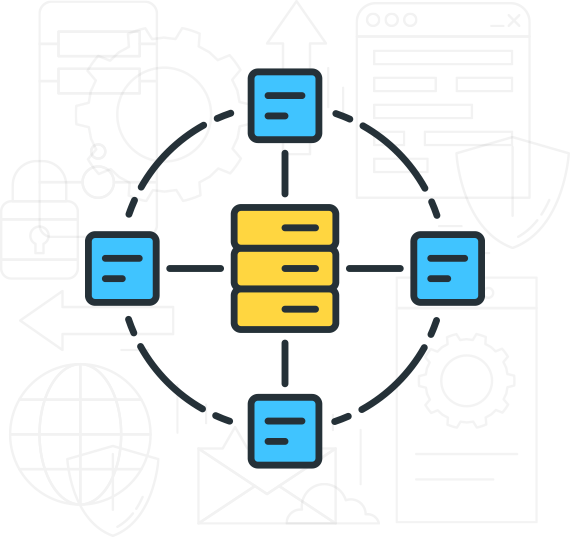 DEDICATED SERVER TECHNICAL SPECIFICATIONS
Virtual Machine Provides:
Host Server:
High Performance
Our advanced equipment and premium network ensures the high performance of our web servers. Serverslot offers best dedicated hosting solutions for your every need. Machines which we use are totally new and equipped with branded hardware with fast premium network connectivity. It provides best high-performance server leasing services with latest hardware, super fast speed, high availability and advanced datacenter built with state of the art architecture.
Security
The servers which you have rented with our company are reserved for you and nobody share any resources or hardware. It means you get more privacy and security for all your data and applications by isolating the files and databases from other servers (cloud or virtual).
Dedicated Server Gives you Dedicated Resources
In dedicated server all rights and resources are exclusively in the hand of single person or company. No data of any other company or user is hosted on your server. The processor, diskspace and RAM of the server is used by one person or company. If you are concerned about speed, security, control and have a company or resource intensive website which need dedicated resources then it is the time you shall have a physical server.
Get Rid of Investment Costs
With our modern infrastructure and state of the art architecture of datacenter facility you do not need to invest in servers. You can lease our high performance next generation servers to fulfill all your web hosting needs. If you need any specific server hardware or model which is currently not included in our configuration then you can request our support team, our company will purchase that model for you and will rent the server model you want without any additional charges.
ADVANCED FEATURES
All Dedicated servers holds the advance features as compare to other available options such has shared web hosting or Virtual private server (VPS) with full root access.
Benefites of Dedicated Servers
Dedicated servers have many benefits such as you have full control and privacy with no tolerence policy of intrupption at any point. We will have no access on your server. You can make as much business as you want. These machines are highly brustable which control heavy instance of traffic as well. There are few basic benefits we have given below:
FACILITIES YOU CAN ORDER WITH DEDICATED SERVERS
With each server you have optional RAM, Hard, IPv4 and Software configurations. You can choose these hardware and software according to web application requirements.
Deal with High Volume of Traffic
It is perfect to be used by companies which have heavy traffic on their website, or need a lot of data, images, videos etc to be hosted on the website. Have concern about the protection and security of data and want the website to be available to the readers and users without any downtime. Then you need hosting resources in according to your business capacity and volume. First thing you need to do is host your website on data center. Because when you have a separate server, because when you have the complete server, you can change the security settings and install more softwares to make the data completely secured. When nobody share the resources with you, it means not any other person has the access to use your data and information. You can change the settings and upgrade the hardware of system whenever you feel the need to get higher performance. When you rent a dedicated server you have all the available storage space which can be increased anytime. So there will be no problem related to diskspace and accommodation. You will alone use all the hosting space for your project. You can choose the free server space to create weekly or monthly backups or can use the way you want. In shared server as the resources are shared by all so the server slowdown or website become unavailable for short period of time. So to host your high traffic website on physical server for more stability and high performance of your website or application.
Un-managed Dedicated Server Support
Initial setup of dedicated server hosting
Installation of Control Panel if License is purchased from our Compnay
Re-installation of OS (Operating System)
rDNS Setup
Network and Hardware related issues.
| | Self-managed | Managed | Fully managed |
| --- | --- | --- | --- |
| Monitoring | Proactive: Network & host | Proactive: Network & host reactive: container (stats via NodePing) | Proactive: Network, host, container (stats via NodePing) |
| Patching | | | |
| Root access | | 1-click enable | 1-click enable |
| Control panel | | | |
| APP installs & updates | | | |
| Backups (snapshot) | Disaster recovery only | Disaster recovery w/ On-demand (1 snapshot) | Disaster recovery w/ On-demand (1 snapshot) |
| Migrations | | Optional | |
| Support | | Optional | |
| Dedicated IPs | 1 | 3 | 3 |
| SMTP email relays | 5.000 | 5.000 | 5.000 |
FREQUENTLY ASKED QUESTIONS
Here are few of the most requested Questions by our customers. If you have any special request of any special question then please let us know via contacting us on support or via calling us.
Dedicated hosting is quite a premium thing as compare to normal hosting or shared web hosting. The dedicated hosting is based on dedicated resources. It helps you make your website more responsive, more active and more traffic controlling body.
VPS is virtual machine we create within a server while a dedicated hosting or dedicated server is the full machine with dedicated resources without having any sharing with any person. Which means dedicated servers have more resources cores, ram, hard etc than of a virtual private server (VPS).