VPS Server Hosting UAE
Serverslot is among the pioneers of VPS Hosting services provider in UAE (United Arab Emirates) and is leading web hosting company in Middle East, Dubai that offers super fast speed & fully secured virtual private servers. VPS server hosting is fast, secure, reliable, scalable and affordable, as it is low cost than cloud hosting or dedicated server and is supportive for the optimal performance of websites and apps. In it the dedicated servers are virtually deployed, so each user can access their own servers and can utilize the resources independently without sharing it with any other users. For High performance of applications you can install advance softwares and customize the environment of server as per your own requirement. The virtual dedicated servers which we provide have scalable RAM, fully managed cPanel, SSD storage and high bandwidth so users can access, operate and manage their business online from any location in the world.

Dedicated IP

Full Root Access

SSD Disk Drives

5/100 MBPs Network
PLANS with PRICING
Serverslot is providing customized VPS Hosting solutions perfectly suitable for all kinds of business organizations i.e beginners, intermediates and experts levels. Our prices are very reasonable and economic as compare to other companies. Our servers have all the required addons, applications & hardwares that you need to completely optimize and smoothly run your applications. With a single click you can operate and control your vps hosting server. Virtual private servers that we provide have easy to use control panel, guarantees extremely high speed, windows and Linux operating systems, secured firewall, value added applications, 24*7 world class technical support. We only use industry's best hardwares and updated softwares. With 99.99% network uptime you can provide best user experience and need not to worry about downtime.
Cores
Memory
SSD Space
Traffic
OS
Price
01
1 GB
20GB
Unlimited

5 MBPs

Linux / Windows

$12.95/mo

On sale -

Save 50%

ORDER
01
1 GB
20GB
Unlimited

5 MBPs

Linux / Windows

$12.95/mo

On sale -

Save 50%

ORDER
01
1 GB
20GB
Unlimited

5 MBPs

Linux / Windows

$12.95/mo

On sale -

Save 50%

ORDER
01
1 GB
20GB
Unlimited

5 MBPs

Linux / Windows

$12.95/mo

On sale -

Save 50%

ORDER
01
1 GB
20GB
Unlimited

5 MBPs

Linux / Windows

$12.95/mo

On sale -

Save 50%

ORDER
01
1 GB
20GB
Unlimited

5 MBPs

Linux / Windows

$12.95/mo

On sale -

Save 50%

ORDER
SIMILAR LOCATIONS
We have accross the globe data centers which makes us one of the most effective and demanding data centre, You name the country where you want your server and we will give you the best specs and price accordingly. If your loading latency is still higher, you may browse nearby locations for ordering virtualized servers.
Cheap VPS Hosting UAE
With VPS Hosting reliable resources offered by our company you can boost your business. So it is worthy to invest some money and give your website or apps some dedicated resources. With fast speed, secure and highly optimal environment definitely the performance of your application will be doubled with many folds and you can provide unmatched user experience. With our diversified and recommended solutions we have helped thousands of clients to smoothly run their business online. We have large number of VPS hosting clients in Dubai, Abu Dhabi and Emirates. We have a highly professional and experienced support team, which is dedicated and committed to provide all customers complete satisfaction. If you need any information or any customized vps hosting solutions. Feel free to contact us.
Available Add-ons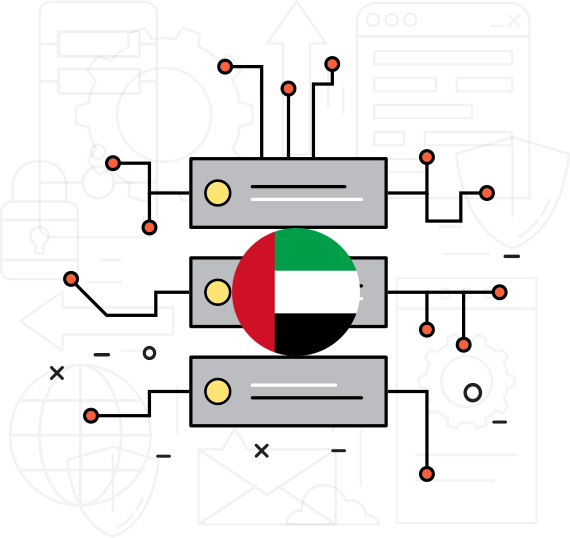 Best Services Around the Globe
Following are the few of our key services which we provide to entertain our valued customers with each VPS and Dedicated Server Hosting in UAE.

Automatic Software Updates
Our State of the Art system makes auto updates ready on just click away which reduce the human effort and make it easier to control your services more easily.

Secure Shell Access
With each Virtual Private Server we provide the Secure Shell Access which make our customer more convienent to control, install and run different applications which a normal hosting can not.

Ruby Version Manager (RVM)
With Cpanel or Plesk panel we have facility to provide you with latest ver RVM. This is one of the most important element in new era web application controlling and running smoothly.

24/7 Support
Our Support system is out of the box as it provide you quick response with best solutions with every problem you get. You can reach us via email, ticket system or mobile numbers anytime 24/7.

Unlimited Email Accounts
We understand how important is email accounts for you and how important is your emails deliveries to clients. Most of the organizations based on their email system. We provide the best most effective email system.

Crontab Access
With each Virtual Machine you will get full control over server. This facility will allow you to run as much Cron jobs on your account as much you want with out any intruption or inconvience.

Knowledge Base
Our knowledge base is the best solutions to sort out your issues if you buy un-managged vps programe. By using our knowledge base you will able to sort out any issue regarding installation etc.

Managed Servers
Our Premium Managed VPS Services are the best and most demanding product in the industry. There are thousands of clients who are enjoying this. In this service you run your application and we will deal with all technicalities regarding your server.
Operating System
With this location there are about all flavors of Linux and Windows server are available, if you will find anything missing, do ask us, we will consider including image for that too.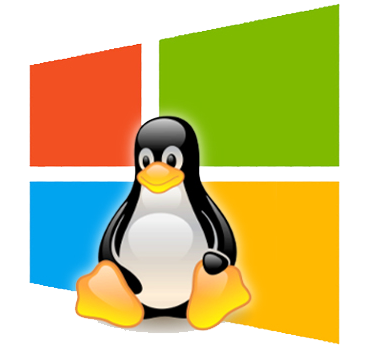 Linux Flavors
CentOS
Ubuntu
Debia
Fedora
Windows Versions
Windows Server 2019
Windows Server 2016
Dubai VPS Hosting
If you are looking cheapest VPS hosting in Dubai, You can buy from US.
Middle East Servers
If you are looking cheapest VPS hosting in Dubai, You can buy from US.
FREQUENTLY ASKED QUESTIONS
Purus gravida quis blandit turpis cursus in hac. Sollicitudin aliquam ultrices sagittis orci a scelerisque. Quisque egestas diam in arcu cursus euismod.
In shared hosting the resources are not equally distributed or specifically allocated to users that and server environment is not secured. So if you are an entrepreneur or website owner and looking for better web hosting options then we will highly recommend you to try Virtual Server. It is not as expensive as dedicated server or cloud hosting, but it gives completely dedicated resources. You can even install softwares, applications and addons necessary for the optimal performance of your application. There could be several reasons to host your website on virtual environment. But some of the most important reasons are better control, dedicated resources, security, scalability, easy to manage. If your website contains crucial information or sensitive information, then you cannot host it on shared hosting due to security issues, and if your website is well established and is receiving enormous inflow of traffic then it is the correct time to shift your website from shared hosting to VPS server hosting. In Virtual Hosting you can change the environment of server by deployment of requisite programs and platforms essential with the changing scenario of business requirements.
If your business is United Arab Emirated target oriented or it has anything to do with UAE country then you need to host your website or apps on a server located in Dubai, Abu Dhabi etc to have low latency rate. Latency rate depends directly on the distance between the end user accessing your application through browser or app and the server where you have hosted your website. If their is huge gap then it will adversely effect on the performance of your website and it will take much longer time in loading. If you have a company in UAE and you want to host your software or any management system etc online for this purpose you can try private vps server hosting. In it your data will be completely secured and easility accessible at any location in the world. Our engineers have great experience in catering custom configuration to create hassle free flexible environment for the data inflow and function of company. Our experts will make sure that our servers have complete compatible frequencey with the software and platform that you are using in your organization. So you can create special environment according to your needs by using best vps server hosting provided by Serverslot to control, manage and secure the important data.
Now a days all the banks, IT companies, schools, stores, eCommerce websites, Gaming Zones, Shopping Malls, Universities, small to multi national companies have their online presence, applications, important data, or services to offer to local as well as international clients. In such scenarios it is necessary that you choose such a web hosting company which provide you Fast speed, dedicated resources, scalability, easy upgrade and downgrade facility, with complete security and protection at cheap price. We have thousands of happy clients that are completely satisfied with our web hosting services and customer support in Emirates. The main reason for the success of our company is the great quality and support, most of our clients are those which are recommended by our old clients. That is the reason we do not need any promotion or advertisement and our company is well known by the web developers, designers, seo experts, students and small, medium to big well established firms and companies. If you need any kind of custom VPS environment of specific applications, softwares or configurations our technicians and engineers are available 24*7 to assist you and to perform the task our clients request.
You can run all your applications, scripts and softwares smoothly as data is transferred on our virtual private machines at lightening speed and is served to end user instantly. It is due to our branded hardware, highly reliable, superfast loact raid and enterprise SSD storage with a speed upto 100000 iOPs. Location of servers matters alot when as does the presence of local business. So we are providing best vps server hosting in UAE with local dubai based IP address. Our company offers in VPS and dedicated hosting services from more than 45 locations of different data centers around the world. So if you need web hosting from server of any other specific location then we can also provide you with it. We believe in customer satisfaction that is the reason our all focus is on providing the high quality services to our UAE clients.
Normally people think that they cannot manage a VPS server themselves and they need servers & networking knowledge to manage it, that is the reason they keep on using the shared hosting inspite of lot of issues and problems and keeps struggling. But you do not need to worry, even if you no nothing about servers and all the geeky terms related to hosting. Our engineers are well qualified and experienced enough to manage your VPS servers and you can select managed VPS server hosting while placing the order and can request this service later on too even after placing the order. All our managed vps servers comes with high performance fast speed, complete security, reliability and control. Our experts will make all the necessary configurations for perfect functioning of your application. It is completely risk free, and as we are providing free server migration facility with no downtime. Our engineers will transfer all the files and databases from your old provider to our servers effortlessly quickly.
It is not easy thing for newbies to install scripts and content management systems to create websites, forums and other online platforms. Installing scripts online was never so easy. Now you can install more than 400 different types of scripts online by using softaculous with single-click. Softaculous tool is available and ready to use in our managed Vps hosting inside cPanel.
Want more resurces from United Arab Data Center?