VPS Hosting Saudi Arabia
Saudi Arabia is officially known as the kingdom of Saudi Arabia, it is situated on the Arabian peninsula in Asia on the western side, a peninsula is a piece of land usually surrounded by water. Serverslot is the best VPS provider on this land, knowing its importance and that it is the fifth-largest country in Asia we have established our centers to give the best customer service on this land surrounded by water almost.
We provide almost all varieties of window and Linux server
Windows Servers, for instance, 2008/R2 / 2012 /2016 / 2019

Linux servers for example, Ubuntu / Debian / Centos
We have all kind of machines in the Kingdom of Saudi Arabia in windows and Linux in all possible versions, our company is the best-selling company of virtual private servers which gives very low latency and high pings and are very cheap cost VPS, wherever you need them for your websites and businesses you can purchase from leading company like serverslot, because we completely back our customer even after they purchase it and resolve their issues.
IPv4 Range: 185.140.251.xxx

Dedicated IP

Full Root Access

SSD Disk Drives

5/100 MBPs Network
Cheap VPS Plans anywhere in KSA
Now our honorable customers can buy top-rated, affordable, efficient, and most importantly fast VPS in the Kingdom of Saudi Arabia in all most all cities from the capital city Riyadh to everywhere in low-populated cities, the bandwidth is unlimited all over the kingdom which is unlimited and we provide our worthy and valuable clients VPS with perfect hardware and operating systems, Serverslot is serving the clients with VPS of the physical location of Saudi Arabia since more than one and half decade, a Huge number of clients from all over the kingdom are attached with our company, and their reason of trusting us so much because they are satisfied customers. Our company provides free installation and reinstallation whenever the customer needs it, VPS we sell are secured with a strong firewall no outsider can intrude into your virtual private servers, and only you and whoever you give authentication can access the virtual private servers.
Core(s)
Memory
Storage
Traffic
OS
Price
01
2 GB
50 GB

1000 GB

$22.95/mo

ORDER
02
4 GB
50 GB

2000 GB

$39.95/mo

On sale -

Save 21%

ORDER
04
8 GB
50 GB

3000 GB

$69.95/mo

On sale -

Save 25%

ORDER
08
16 GB
50 GB

4000 GB

$99.95/mo

On sale -

Save 17%

ORDER
08
32 GB
50 GB

5000 GB

$149.95/mo

ORDER
16
32 GB
50 GB

6000 GB

$199.95/mo

ORDER
Alike Locations
We have data centers across the world which mold us to be one of the most effective, efficient and demanding company, We are providing VPS in similar locations as well as like kingdom saudi arabia, you can check similar locations where you need VPS, we promise we never compromise on our services we sell and behave alike in all regions.
Affordable Saudi Virtualization
KSA which is officially known as the Kingdom of Saudi Arabia is a fully developed country in the middle east that keeps a boosted economy that has a potential future for businessmen. Additionally, if you want to run your online marketing campaigns to target the internet users of Saudi Arabia, then it is recommended by Search Engine Giant Google to use the IPv4 of the local region for optimal performance of your website and apps. Now the location matters a lot, for both end users and data centers. If the gap between the user browsing your website and the data center on which you have hosted your website is large it will result in a high latency rate and poor performance of your website or apps and results in poor user experience. Which is not recommended by search engines. To load your website and apps quickly and to provide a super fast speed you can host your applications on our SSD storage cloud virtual private servers. It will give more power to your projects, as you will not share your resources with any other user. All the allocated resources ram, space, etc will be solely available for your content. With super fast speed, and 99.99% uptime you can make your business successful online by always delivering the information to your users instantly.
WHM/cPanel control panel 5 Domains

US$25.95/mo

Plesk control panel Web Admin

US$15/mo

Additional IP

US$15/mo

Internet Port

2 Mbps to 100 Mbps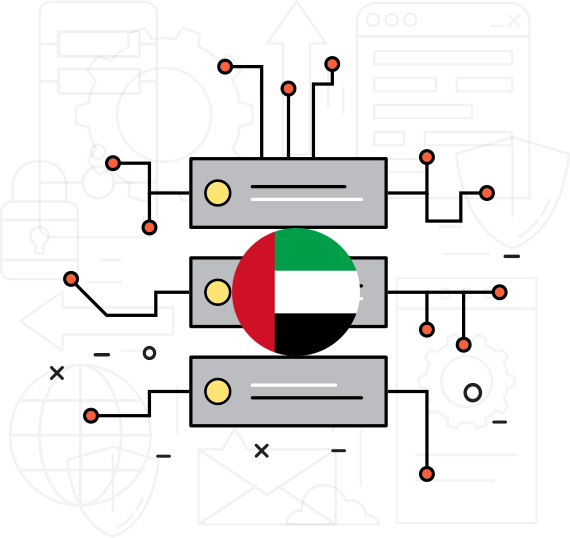 Technological scoops
There is some technical information that our customers need to know, these are given in bullet points to understand it more easily, after reading this you will get more clear about Serverslot's services to the public of Saudia Arabia we are offering them whenever they buy a VPS from us. There are several features of VPS for Beginners The VPS we sell are with Reliable Hardware, we guarantee the best servers in the Kingdom of Saudia Arabia Customer service, a highly professional team is available 24/7 in KSA Hardware Evaluation, our team does a complete test of hardware for each VPS hosting we provide to our beloved customers. Traffic and storage capacity with our wonderful technological machines, Our company facilitates you with the best storage to, manage huge traffic for both Linux / Windows VPS hosting in the Kingdom of Saudia Arabia Firewall without Block Ports, our company never blocks any port, you can freely use any port without any restrictions from our side Our company provides Multiple IP addresses of VPS, to facilitate our vital customers The resources that are allotted to you are for only your use Dedicated Personnel

Strong Website monitoring
In the kingdom of Saudia Arabia when our client purchase VPS from our company we serve our customers with website monitoring as well and keep an eye on the issues that our customers might face during his/her course of using our VPS. This specific quality makes us unique among our competitors, we focus on facilitating the customers.

Acceptance of any mode of payment
Those who are buying VPS from us don't have to worry about the payment methods, we are very flexible in payment methods, mostly we accept all kinds of payment methods.

Unlimited bandwidth
keeping in view the internet traffic in the kingdom of Saudia Arabia, we decided to make our VPS run very smoothly by providing unlimited bandwidth to our honorable customers, unlimited bandwidth means you will enjoy the loading of the websites, uploading, and downloading very easily..

Secured instances with no port restriction
VPS we provide in KSA are very secure no person can access it due to the very strong firewalls we have installed on our VPS, that's why our products are the best, and further, we keep care of the websites of our valuable customers.

Free Operating system installation
We also provide our clients with free operating system installation & moreover if reinstallation is required we also provide that too without any charges, and our customer technical support, works days and nights and burns the midnight oil to give the best services to the client.

Unlimited IPs
Unlimited IPs yes you read exactly right, often customers don't believe very easily because of fake offerings by third-class companies that shatters the trust of the customers, but this is true that we give our client unlimited IPs with VPS.

Root-level Access
Most appropriate solution for your web hosting necessities and optimal for scalability in KSA. You can, not only order get very cheap VPS servers with complete root-level access to the resources instantly but also always promote your VPS plan as your website needs to develop. Our Saudi VPS servers are no doubt the best place to start so order now.

Root-level Nodes
Our Premium Managed VPS Services are the best and most demanding products in the industry of KSA. There are millions of clients who are enjoying our services, you run your web-application and websites and our company will deal with all technicalities you don't need to worry about technical things.
UN-MATCHED FEATURES
SSD (Solid state drivers)
To give the best performer VPS we use SSDs rather than HHDs as solid-state drives are much faster than the others, VPS are built in incredibly smooth, fast, and ever-lasting SSDs, iwhich will increase the speed of your applications and enhance the efficiency of the websites and web application installed in it.
Security problem resolved
In UAE previously there were a lot of security issues, we are well of this due to this our company decided to provide our customers well secured VPS in this region.
Least pings
In surroundings of United Arab Emirates, usually the customer needs least pings VPS which are best for uploading and downloading from websites, we provide the best VPS in this regard.
Cheap rates
Our VMs are very low priced and best performance-wise, we build cost-effective servers that each can afford from and individual customer to a business firm. We provide all packages at very low rates to customers.
Very low latency rate
Buying from us will give you another wonderful benefit, which is that you will get VPS from where you can upload or download your data very easily without any delay, and this is called low latency rate VPS and we guarantee such low latency in our servers.
Unlimited bandwidth
In the United Arab Emirates, the internet traffic is much more than in any other state so we decided to provide our beloved customers with unlimited bandwidth so they can use the VPS and run their websites and applications very smoothly.
Operating System
With this location there are about all flavors of Linux and Windows server are available, if you will find anything missing, do ask us, we will consider including image for that too.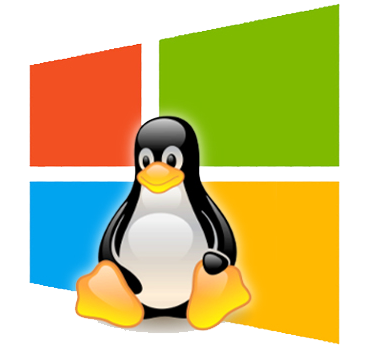 Linux Flavors
CentOS
Ubuntu
Debia
Fedora
Windows Versions
Windows Server 2019
Windows Server 2016
Dubai VPS Hosting
If you are looking cheapest VPS hosting in Dubai, You can buy from US.
Middle East Servers
If you are looking cheapest VPS hosting in Dubai, You can buy from US.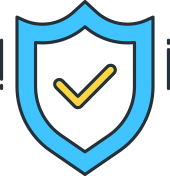 Least Middle East Latency Guaranteed
In whatever Middle Eastern regions you are, whether you need quickest transformation of data or fastest loading within Emirates states or nearby countries, it is great for all.
FREQUENTLY ASKED QUESTIONS
Know all relevant to your queries you always have in yopur mind before buying a Middle Eastern Virtual Machine.
Why UAE VPS Hosting?
In shared hosting, the resources are not equally distributed or specifically allocated to users that and the server environment is not secured. So if you are an entrepreneur or website owner and looking for better web hosting options then we will highly recommend you to try Virtual Server. It is not as expensive as a dedicated server or cloud hosting, but it gives completely dedicated resources. You can even install software, applications, and add-ons necessary for the optimal performance of your application. There could be several reasons to host your website in a virtual environment. But some of the most important reasons are better controlled, dedicated resources, security, scalability, and ease of management. If your website contains crucial information or sensitive information, then you cannot host it on shared hosting due to security issues, and if your website is well established and is receiving an enormous inflow of traffic then it is the correct time to shift your website from shared hosting to VPS server hosting. In Virtual Hosting, you can change the environment of the server by the deployment of requisite programs and platforms essential to the changing scenario of business requirements.
Why ServerSlot for UAE Servers?
If your business is United Arab Emirates target oriented or it has anything to do with UAE country then you need to host your website or apps on a server located in Dubai, Abu Dhabi, etc to have a low latency rate. The latency rate depends directly on the distance between the end user accessing your application through the browser or app and the server where you have hosted your website. If there is a huge gap then it will adversely affect the performance of your website and it will take a much longer time in loading. If you have a company in UAE and you want to host your software or any management system etc online for this purpose you can try private VPS server hosting. In it, your data will be completely secured and easily accessible at any location in the world. Our engineers have great experience in catering custom configurations to create hassle-free flexible environments for the data inflow and function of the company. Our experts will make sure that our servers have completely compatible frequently with the software and platform that you are using in your organization. So you can create a special environment according to your needs by using the best VPS server hosting provided by Serverslot to control, manage and secure important data.
Best Provider in Town.

Cheapest Costs.

Lowest Latency.
What type of VIrtualization I should select?
Nowadays all banks, IT companies, schools, stores, eCommerce websites, Gaming Zones, Shopping Malls, Universities, and small to multi-national companies have their online presence, applications, important data, or services to offer to local as well as international clients. In such scenarios, it is necessary that you choose a web hosting company that provides you with Fast speed, dedicated resources, scalability, easy upgrade and downgrade facility, with complete security and protection at a cheap price. We have thousands of happy clients that are completely satisfied with our web hosting services and customer support in Emirates. The main reason for the success of our company is the great quality and support, most of our clients are those which are recommended by our old clients. That is the reason we do not need any promotion or advertisement and our company is well known by the web developers, designers, SEO experts, students and small, medium to big well-established firms and companies. If you need any kind of custom VPS environment for specific applications, software, or configurations our technicians and engineers are available 24*7 to assist you and to perform the task our client requests.
What kind of scripts/code I can run?
You can run all your applications, scripts, and software smoothly as data is transferred on our virtual private machines at lightning speed and is served to the end users instantly. It is due to our branded hardware, highly reliable, superfast load raid, and enterprise SSD storage with a speed of up to 100000 IOPS. The location of servers matters a lot when as does the presence of a local business. So we are providing the best VPS server hosting in UAE with a local Dubai based IP address. Our company offers VPS and dedicated hosting services from more than 45 locations of different data centers around the world. So if you need web hosting from the server of any other specific location then we can also provide you with it. We believe in customer satisfaction which is the reason our all focus is on providing high-quality services to our UAE clients.
Does any basic knowledge or experience is required?
Normally people think that they cannot manage a VPS server themselves and need servers and networking knowledge to manage it, that is the reason they keep on using the shared hosting in spite of a lot of issues and problems and keeps struggling. But you do not need to worry, even if you no nothing about servers and all the geeky terms related to hosting. Our engineers are well qualified and experienced enough to manage your VPS servers and you can select managed VPS server hosting while placing the order and can request this service later on too even after placing the order. All our managed VPS servers come with high-performance fast speed, complete security, reliability, and control. Our experts will make all the necessary configurations for the perfect functioning of your application. It is completely latency free, and as we are providing a free server migration facility with no downtime. Our engineers will transfer all the files and databases from your old provider to our servers effortlesslyand quickly.
What is one click script installation?
It is not an easy thing for newbies to install scripts and content management systems to create websites, forums, and other online platforms. Installing scripts online was never so easy. Now you can install more than 400 different types of scripts online by using softaculous with a single click. Softaculous tool is available and ready to use in our managed VPS hosting inside cPanel.
Want more resources from United Arab Data Center?