VPS Server Hosting Japan
Serverslot presents power-packed performance with SSD KVM VPS deals in Japan. Which may give your business a new life with light blazing speed and maximum opportunities for growth in online market with 99.99% uptime. Get complete control, fully secured, guaranteed high I/O performance with SSD storage and latest Intel Xeon processors. Our company is providing cheap cloud based ssd managed and unmanged vps servers in Japan. The enterprise level manageded Virtual private servers provided by Serverslot are controlled by KVM, Xen, Hyper-V and OpenVZ framework level virtualization. Promote your website, applications or business online in Japan with our completely managed Linux and Windows VPS Server Japan, with dedicated resources and excellent support. Our low budget virtual private servers are best and are widely utilized by webmasters and business owners for website and apps speed, security and performance improvement, programming, video recording, gaming, remote record stockpiling, for exceptional tasks and so on.

Dedicated IP

Full Root Access

SSD Disk Drives

100 MB/S Network
VPS Hosting from Tokyo Japan Data Center
It is not an easy job to find the best vps hosting provider in Japan. As there lot of services and hundreds of companies to choose from. But our company outshines all other with its branded hardwares, updated softwares, local data center, Japan based IP address, dedicated resources and very friendly efficient professional support. In support we have many different mediums such as e-mail, ticket system, community forum, blog, knowledge base and tutorials on the website to provide you complete detailed solutions. Our data centers are one of the most secured in the world with military-grade security. Each component of our virtual server is redundant in order to have full availability. Serverslot guarantees the resources you pay for and provides free weekly and monthly backups with VPS services. We have created several well balanced plans to give you perfect solution for your website load. In default all our plans are unmanaged but you can pay a little extra to enjoy hassle free managed vps services. Japan is one of the most technologically advanced country therefore it is one of the leading country in the field of internet usage and web hosting. In Japan 99% businesses and 96% households have internet connection.
Core(s)
Memory
Storage
Traffic
OS
Price
01
2 GB
50 GB

1000 GB

$22.95/mo

ORDER
02
4 GB
50 GB

2000 GB

$39.95/mo

On sale -

Save 21%

ORDER
04
8 GB
50 GB

3000 GB

$69.95/mo

On sale -

Save 25%

ORDER
08
16 GB
50 GB

4000 GB

$99.95/mo

On sale -

Save 17%

ORDER
08
32 GB
50 GB

5000 GB

$149.95/mo

ORDER
16
32 GB
50 GB

6000 GB

$199.95/mo

ORDER




SIMILAR LOCATIONS
We have accross the globe data centers which makes us one of the most effective and demanding data centre, You name the country where you want your server and we will give you the best specs and price accordingly.

Dedicated IP

Dedicated IP

Full Root Access

SSD Disk Drives

100 MB/S Network
Linux and Windows OS from Japan
Serverslot is providing Fast Japan based VPS Hosting at cheap price. Now you can fully utilize all the allocated resources yourself without sharing them with any other user. VPS server provides you complete control so you can install any operating system you want, mostly people use Linux/Unix Windows based OS as they are easy to use and more common now a days. Japan VPS gives you root access of server, so you can ensure security, scalability and high performance. You can create required server environment in which your website, application or software will give high performance. If you do not have any prior knowledge then you can opt for our managed VPS hosting in Japan services and our engineers will handle all the technical matters and will transfer all the important files, databases etc without any downtime effortlessly. Virtual private server allows you to use all the allocated cores, ram and disc space and you can increase or decrease the resources whenever you want. Our dedicated highly experienced support team is always their to assist you regarding all matters of virtualization, hosting, data transfer and configuration of servers. All the orders are processed as soon after the payment is confirmed. Client satisfaction is our top priority and we have large number of local and international clients who are enjoying our top quality Virtual hosting services, we only use branded hardwares, SSD storage with updated and licensed softwares.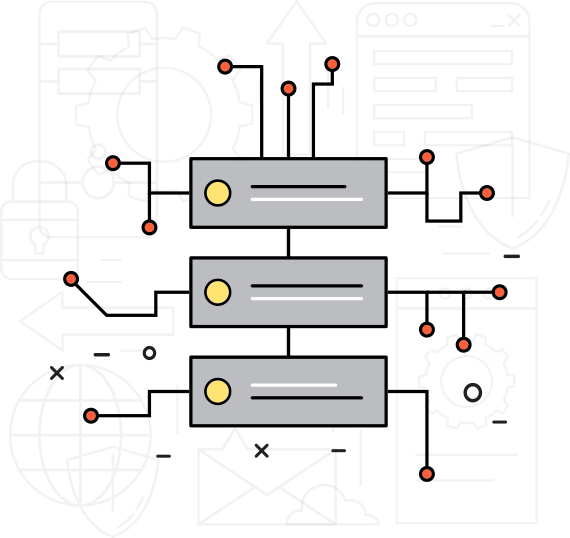 Best Services Around the Globe
Following are the few of our key services which we provide to entertain our valued customers with each VPS and Dedicated Server Hosting.
Server Addon and Features
Low cost High quality VPS Hosting in Japan from Tokyo based data center. Choosing the right host is very important for successful online business. So always find a reliable hosting provider who guarantee maximum uptime and quality support. Serverslot provides 99.99% uptime with superb support, premium resources and regular backups. Japan VPS or virtual dedicated server (VDS) are affordable and gives powerful performance. Virtual private server enables you to grow your business from root level to flourishing or well established business. Server slot provides fully customizeable and end to end colocation from most secured data centers. Our engineers are well qualified and have tons of experience to customize the server configuration with 24*7*365 dedicated support. We provide managed and unmanaged, metered and unmetered vps servers with IPMI access support, cloud vps, ssd vps, colocation VPS server, linux and windows vps hosting Japan with KVM system-level hypervisor virtualization technology, SSD storage and Intel Xeon processors. Your server is your property you will have root access and can install any software you want, our experts will support you to fully utilize the resources to gain the maximum performance of hardware.

Automatic Software Updates
Our State of the Art system makes auto updates ready on just click away which reduce the human effort and make it easier to control your services more easily.

Secure Shell Access
With each Virtual Private Server we provide the Secure Shell Access which make our customer more convienent to control, install and run different applications which a normal hosting can not.

Ruby Version Manager (RVM)
With Cpanel or Plesk panel we have facility to provide you with latest ver RVM. This is one of the most important element in new era web application controlling and running smoothly.

24/7 Support
Our Support system is out of the box as it provide you quick response with best solutions with every problem you get. You can reach us via email, ticket system or mobile numbers anytime 24/7.

Unlimited Email Accounts
We understand how important is email accounts for you and how important is your emails deliveries to clients. Most of the organizations based on their email system. We provide the best most effective email system.

Crontab Access
With each Virtual Machine you will get full control over server. This facility will allow you to run as much Cron jobs on your account as much you want with out any intruption or inconvience.

Knowledge Base
Our knowledge base is the best solutions to sort out your issues if you buy un-managged vps programe. By using our knowledge base you will able to sort out any issue regarding installation etc.

Managed Servers
Our Premium Managed VPS Services are the best and most demanding product in the industry. There are thousands of clients who are enjoying this. In this service you run your application and we will deal with all technicalities regarding your server.
WHAT OUR CLIENTS SAY ABOUT US
Purus gravida quis blandit turpis cursus in hac. Sollicitudin aliquam ultrices sagittis orci a scelerisque. Quisque egestas diam in arcu cursus euismod.
FREQUENTLY ASKED QUESTIONS
We have arranged few of frequently asked questions from our customers. If you have any specific question then you can reach us via contact form, generating ticket or via email at support or sales.
No one can afford to go offline when your server runs important applications and programs. For this kind of situation, you can avail of the best lookup for handling uptime connection and power vulnerabilities.
VPS Hosting is the priced control solution with high resources websites to control. It is the best move to make from shared web hosting to control server based hosting solutions at very affordable pricing range.
Yes, you can order a resources upgradation at any time of your subscription, making order is an any time execution process and you will be charged automatically as per what you selected.
We provide premium class support with each of our services. You can get the full scale support with our managed VPS server solutions. In this solution you just need to focus on your business and we will take care of all technical issues regarding your servers to make it smooth and best experience of your practicle life.
As Services are being offered through third party data center and we do not have any direct control so after purchase there is no refund for any new or renewed service. It is better to discuss things in details before placing your order.
Serverslot is pioneer hosting provider which have more than 10 years of experience in the business of web hosting and have large number of local and international clients. It is our prime consideration to offer hosting at low budget without compromising the quality of ther service. So that our clients can keep expense in control and can make profitable ROI. We have created very affordable plans with premium services. With our latest branded hardware you can experience the super fast light blazing speed of your website and applications. Our experts will monitor the resources and will sharing reports on Memory, CPU, storage, netword and process utilization etc. Our top quality support system is our strength. Our experts are available 24*7*365 to assist you regarding all web hosting matters.
Your best VPS hosting option is here:
$2.95/month

*