VPS Server Hosting Argentina
VPS Server Hosting in Argentina is the most popular hosting option for growing websites, eCommerce/online stores, applications and small to medium size businesses. VPS hosting is advanced hybrid type of web hosting in which you get dedicated resources for your project, which are used independently by your websites or apps without sharing them with any other user in the price of shared hosting. New startups, blogs with steadily growing traffic and small to medium sized companies usually have not much resources to put in business but at the same time limitations and problems coming in shared hosting resources is a big hurdle in online success of business. So in such scenario dedicated hosting is best solution to let your business meet it's targets easily. Not everyone can afford cloud hosting or dedicated server, as they are little expensive. In VPS dedicated server is divided virtually in multiple Virtual machines, each has it's own allocated resources of Disk space, Ram/Memory, Cores, Bandwidth etc. Unlike shared hosting, Virtual private servers have very limited number of users who share the server with each other. Only hardware is shared, whereas other resources are solely used by individuals according to the plans they have subscribed. VPS is also called VDS which means virtual dedicated server. In this type of web hosting you get root access of your server and can install your own separate copy of operating system.

Dedicated IP

Full Root Access

SSD Disk Drives

100 MB/S Network
Argentina Virtual Private Servers
Serverslot is serving the clients all across the world with tailored maid well configured completely customized web hosting solutions. Which provides best ROI. We greatly value our clients satisfaction, and believe in providing the best services at least cost. All our Argentina VPS servers are built on enterprise class infrastructure, with licensed softwares and advanced branded hardware. We do not compromise on the quality of services. With more than 12 years of experience we have learnt to give best web hosting services at cheap cost. We are providing all web hosting services with 99.99% uptime and premium support. Support is the point which makes a lot of difference. Our friendly and experienced support team is available 24/7/365 to answer all your queries and to resolve any problems if you have. We use KVM based advanced virtualization technology to isolate virtual machines in dedicated server. You can select between Windows and Linux operating system while placing your order. Each user can install any control panel or operating system which you think will work best with your website and applications. We give our client VPS hosting from completely secured tier III data centers. All aspects of security are kept in mind and are monitored to make sure our clients get uninterrupted services.
Memory
Burst RAM
CPU Power
Storage
Geekbench Score
Bandwidth
Price
1GB
2GB
2.4GHz

1 core

20GB
1000GB

$3.95/mo

On sale -

Save 50%

ORDER
2GB
4GB
4.8GHz

2 cores

40GB
2000GB

$8.95/mo

On sale -

Save 50%

ORDER
3GB
6GB
7.2GHz

3 cores

60GB
3000GB

$12.95/mo

On sale -

Save 50%

ORDER
4GB
8GB
9.6GHz

4 cores

80GB
4000GB

$15.95/mo

On sale -

Save 50%

ORDER
6GB
12GB
14.4GHz

6 cores

120GB
6000GB

$23.95/mo

On sale -

Save 50%

ORDER
8GB
16GB
19.2GHz

8 cores

160GB
8000GB

$29.95/mo

On sale -

Save 50%

ORDER




SIMILAR LOCATIONS
We have accross the globe data centers which makes us one of the most effective and demanding data centre, You name the country where you want your server and we will give you the best specs and price accordingly.

Dedicated IP

Dedicated IP

Full Root Access

SSD Disk Drives

100 MB/S Network
Cheap Argentina VPS Hosting
We understand that in a customer service oriented business most large multinational customers would prefer to work with a company who can give them infrastructure at national as well as global scale. That is the reason we have focused our resources to provide you web hosting services from several different locations around the globe. If you want to target internet audience of your own country with product and services you can get our Argentina based SSD VPS Server hosting to serve your visitors with instant data and information they need. Even if you want to sell your product and services or have created a website or blog to target the internet audience of a specific country or region then you can talk with our support team and we will be more than happy to provide you any customized web hosting solution you need, according to your requirements at best price. Our engineers have years of in field experience, and can serve you with any custom configured tailored made Web Hosting solution completely compatible with your critical software or application. We are providing many best VPS plans and you can customize your order with hardware parameters of your virtual private server. So it is your choice that how many number of processor cores, disk space, amount of RAM you need along with DDoS attacks protection network channel. In each VPS we give you high-performance Intel Xeon processors which are specifically designed for industrial servers and can work with dual processor motherboards.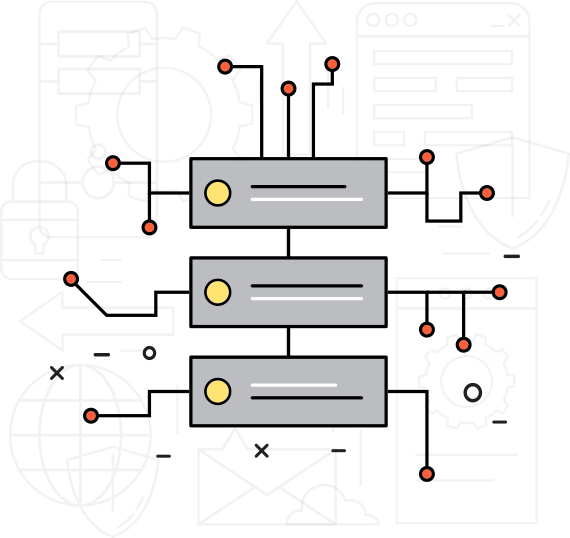 Best Services Around the Globe
Following are the few of our key services which we provide to entertain our valued customers with each VPS and Dedicated Server Hosting.Our engineers make sure that all the Argentina SSD VPS Servers function at their top performance. All VPS plans are tailored by keeping in mind the requirements of every client. All mandatory softwares are pre-installed and the Virtual private server is completely ready to use when we give you the credentials details. Even if you have no prior knowlegde about how to hand a server, our experts are always there to assist you. We also provide premium Managed VPS server hosting in Argentina, in which all the tasks related to server, data, files or website migration is performed by our engineers. They make sure that your application does not face any downtime. In addition the customization, configuration and security of the server is made optimized. Our experts will live in contact with you with efficient support to make any changes in server you need in managed hosting. Get our VPS hosting Argentina today and take your project to next level with super fast speed, great security, complete redundancy, reliability and scalability. We are serving the bloggers, webmasters, enterpreneurs, individuals and businessmen, from small to multi national companies across the globe and have great clients satisfaction rate in the web hosting industry. Try our services to know why we are best in the Web Hosting industry, and why lot of companies and people rely on our services. With our reliable VPS you can even start your own web hosting business, as the servers which we provide you are completely white labeled, and our name is not mentioned anywhere, all you will have to do is to find the clients and our engineers will manage the server for you under managed VPS hosting plans.

Automatic Software Updates
Our State of the Art system makes auto updates ready on just click away which reduce the human effort and make it easier to control your services more easily.

Secure Shell Access
With each Virtual Private Server we provide the Secure Shell Access which make our customer more convienent to control, install and run different applications which a normal hosting can not.

Ruby Version Manager (RVM)
With Cpanel or Plesk panel we have facility to provide you with latest ver RVM. This is one of the most important element in new era web application controlling and running smoothly.

24/7 Support
Our Support system is out of the box as it provide you quick response with best solutions with every problem you get. You can reach us via email, ticket system or mobile numbers anytime 24/7.

Unlimited Email Accounts
We understand how important is email accounts for you and how important is your emails deliveries to clients. Most of the organizations based on their email system. We provide the best most effective email system.

Crontab Access
With each Virtual Machine you will get full control over server. This facility will allow you to run as much Cron jobs on your account as much you want with out any intruption or inconvience.

Knowledge Base
Our knowledge base is the best solutions to sort out your issues if you buy un-managged vps programe. By using our knowledge base you will able to sort out any issue regarding installation etc.

Managed Servers
Our Premium Managed VPS Services are the best and most demanding product in the industry. There are thousands of clients who are enjoying this. In this service you run your application and we will deal with all technicalities regarding your server.
WHAT OUR CLIENTS SAY ABOUT US
Purus gravida quis blandit turpis cursus in hac. Sollicitudin aliquam ultrices sagittis orci a scelerisque. Quisque egestas diam in arcu cursus euismod.
FREQUENTLY ASKED QUESTIONS
Purus gravida quis blandit turpis cursus in hac. Sollicitudin aliquam ultrices sagittis orci a scelerisque. Quisque egestas diam in arcu cursus euismod.
VPS Hosting is the priced control solution with high resources websites to control. It is the best move to make from shared web hosting to control server based hosting solutions at very affordable pricing range.
We have all kind of solutions regarding HDD and SDD Solutions. It dosn't matter which server you are selecting you can request the SSD hard solutions with little increase in the pricing. So you can enjoy Linux based SSD VPS server as well as Windows Based SSD VPS Servers.
We provide premium class support with each of our services. You can get the full scale support with our managed VPS server solutions. In this solution you just need to focus on your business and we will take care of all technical issues regarding your servers to make it smooth and best experience of your practicle life.
Yes it is possible but to downgrade of upgrade your package any time. But it require time to move on or move down and data move as well to new selected svps. It have little charges as well if you do not move your data yourself. In this senario our expert will deal the server moving data and make it running against a little charge.
If you have a website or business related to Egypt or if you are looking forward to provide your products and services to the people living in Egypt. Or if you are running a company who want to target the internet audience of Egypt, then the best way to make your business successful online in Egypt is to host your website locally in a data center that physically exist in that country or region. Because when the data is served locally to visitors it boost your website performance and speed. Currently if you have hosted your company or brand website on shared hosting, then your website speed may be very low, which results in poor performance of website and application. Those websites which take long time in loading have more chances of losing the potential customer or loyal reader. Keeping this thing in mind, it is suggested that you try VPS hosting. Which is an advanced hybrid type of web hosting and has features between shared and dedicated hosting. In this type of web hosting you pay a little higher than shared hosting and get dedicated resources just like that of dedicated server. You can completely control the environment of server, by installing the OS and softwares which are perfectly compatible with your application. VPS Servers are also best to create private networks and to host databases, in a more secured manner witch enhanced protection. We have created Best VPS Server Hosting plans to serve the people of Egypt and all those who want to host their website locally. If your website or application is hosted on any other company's shared or VPS hosting, then you can contact our support team to get help to migrate your website to our Super Fast speed Virtual private servers. Serverslot is one of the best Web Hosting company serving the clients with customized web hosting solutions since more than 12 years and have large number of clients across the world.
Your best VPS hosting option is here:
$2.95/month

*